New York is full of tourist attractions that are known among the people all over the world. Many of them are known for their spectacular lights and the magical feelings they evoke in us. Others after the shivers they create and pass through our bodies.
Take a look at such places in the Bronx and plan your visit. You will not be disappointed.
Woodlawn Cemetery
Woodlawn Cemetery is one of the largest cemeteries in New York City and a designated National Historic Landmark. Although it is a bit strange that а cemeterѕ are the first thing on this list, many people would agree that art here leaves us speechless. It is widely known as one of the largest and most elegant cemeteries in New York City. Even though is not that hard to believe, this final resting place of many notable historic figures. Burial plots include those of investigative reporter Nelly Bly, author Herman Melville, composer and lyricist Irving Berlin, and "Queen of Salsa" Celia Cruz. Frank Winfield Woolworth, founder of the F.W. Woolworth company is also buried at Woodlawn. Walking, bicycling, or driving through the grounds provides a glimpse at one of the most beautiful graveyards you'll find in the entire country.
Address: 4199 Webster Ave, Bronx, NY 10470, United States
Edgar Allan Poe Cottage
Edgar Allan Poe was an American writer, poet, editor, and literary critic. Poe is best known for his poetry and short stories, particularly his tales of mystery and the macabre. The Edgar Allan Poe Cottage was his last home where lived with his wife and also the place where he wrote poems such as "Annabel Lee" and "The Bells". Poe moved into a cottage with typical design for working class houses in 1847. The Bronx was a rural area filled with rolling hills, woods, and farmland at that time. Poe's wife, Virginia Poe, had tuberculosis. By moving here, Poe had hoped to ensure she had plenty of fresh air and copious light, which were then-believed to be cures for consumption. After she died, he moved to his last home in Baltimore.
Address: 2640 Grand Concourse, Bronx, NY 10458, United States
Thain Family Forest
The Thain Family Forest, a 50-acre plot of trees within the New York Botanical Garden, is the largest surviving remnant of the city's original woodland. Many of the trails in this old woodland date back to the natives resident before European arrival. When you visit the Forest, you will walk along Native American hunting trails, see marks left by glaciers, and pass under trees dating back to the American Revolution. The forest's location and survival is no accident. In 1895, a co-founder of the Botanical Garden, Nathaniel Lord Britton, picked the northern part of Bronx Park for the garden's location. This is a magnificent place in the middle of a concrete jungle. There are many species of not only trees, but birds as well inside. Definitely worth visiting.
Address: Bronx Park Rd, Bronx, NY 10458, United States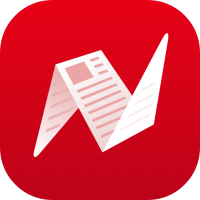 This is original content from NewsBreak's Creator Program. Join today to publish and share your own content.