Whether you are an introvert or an extrovert, there are some things in life that each of us needs to do on our own, for like at least once in our lifetime. You do not need superpowers to perform them, only good will and motivation, and in return you will enrich your life with unforgettable experiences.
So what are you waiting for? Start accomplishing the following things from this list...
Go Camping
Take your frinds and go camping in a nearby forest or you can rent an RV. It's a great way to clear your mind. You will realize that private life is much more valuable than business. And no, serial killers do not live in the woods, that is only the case in movies. If you are interested in places where you can camp in New York, I have written an article about who can help you.
Take classes in an activity in which you have absolutely no experience
Adhering to our routine, we forget how many different things this world has to offer. Sometimes we need to step out of our comfort zone and try the things we would not normally think of. If you need inspiration and you live in NYC, try classes like Supermud Pottery, Frontline Health First Aid CPR AED Training, New York Vocal Coaching and many more.
Explore your family tree
What fulfills us the most is our family. At an early age we made family trees with our immediate family, but what if you dig even deeper? You would surely be surprised by the results.
Sign up for a half marathon
You do not have to be a professional runner to run a half marathon. This is a fun activity, the memories are eternal. You have no excuse not to try because the New York marathon takes part every year.
Volunteer
Volunteering is one thing, it is safe, and it makes us feel alive and grateful. In this way we help those who need it most, and in return we receive amazing life lessons. Some of the best volunteer organizations in New York are: Little Essentials, Big Apple Greeter, StreetWise Partners, The Young Center For Immigrant Childrens Rights, SCORE NYC, SCORE New York City, WebServes, Peace Action Fund of New York State.
Try bungee jumping
Before you say that this is risky, I will have to stop you. Bungee jumping death statistics report a 1 in 500,000 chance of a fatality. The fear lasts for ten minutes, and the story for decades.
Buy tickets to a music festival
Concerts are a favorite among young people. You enjoy the music you love. You sing and dance as if no one is watching you. Simply an unforgettable experience.
Watch a meteor shower
This has to be my favorite. We often forget that the Earth is very small. What is happening in space is much bigger, and it can only be captured by a meteor shower. Find a place outside the city where the sky is dark enough or even Central Park and let the "shooting stars" awaken your imagination.
Can you think of anything else that should be on this list? Share it in the comments.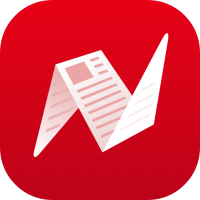 This is original content from NewsBreak's Creator Program. Join today to publish and share your own content.