Nature provides beauty all around, it's the nature that makes the surroundings attractive and worthy to live in. She has bestowed us with water, air, plants and much more to make us survive on this planet. Everyone chooses a comfortable place to escape from stressful days for relaxationand for the most of us, that safe place is nature.
If you live somewhere in or near the Brooklyn area, consider the following places when you want to spend time in nature but for a reason you can't go out of the city.
Marine Park Salt Marsh Nature Trail
The largest public park in Brooklyn, Marine Park is an oasis for all to enjoy. It is home to many species of birds, crabs, fish, and other wildlife that depend on everything this park has to offer. It is located in a very safe and friendly neighborhood. Everyone is very friendly and the environment is filled with positive attitudes. This beautiful, serene, nature preserve has few different trails that you can enjoy on your own, with a friend or even your dog. The park is a great place for families. The fields are big where you can have a picnic, fly a kite or play ball. Lots of boaters, jet skiers, paddlers can be seen in summertime. Basically, you can do many thigs if they are not threatening to nature.
More information: Marine Park Hiking Trails
Brooklyn Botanic Garden
Brooklyn Botanic Gardens is a 1.4 mile moderately trafficked loop trail founded in 1910 and is in Mount Prospect Park in central Brooklyn. This urban botanic garden connects people to the world of plants, fostering delight and curiosity while inspiring an appreciation for the environment. Even though this is a full day activity, it is best if you limit your stay to not longer than 3 hours to allow others to enjoy the Garden. You definetely don't have the full freedom of having picnics and other similar things, but a visit will make you feel so much better about your day. Pick a trail, any trail and enjoy the beauty of nature for a couple hours.
More information: Brooklyn Botanic Garden
Shirley Chisholm State Park
This is hidden gem called Shirley Chisholm State Park is a 407-acre state park in southeastern Brooklyn. The park's namesake, Shirley Chisholm, is widely recognized as a trailblazer for women's rights. It features a large, colorful mural honoring Chisholm by street artist Danielle Mastrion. This place is serene, clean and quiet. Take your family for a good BBQ day. There are tables, restrooms and helpful staff, but there is minimal shade so bring your sunscreen and stay hydrated. Also, make sure to check The Fountain Ave. Enjoy!
More information: Shirley Chisholm State Park
Please, keep the environment clean!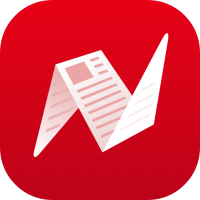 This is original content from NewsBreak's Creator Program. Join today to publish and share your own content.