Some people might say that in the modern world nature does not affect us as predominantly as it used to prior to the industrial revolution and thus we don't share a strong bond with nature anymore. However, I strongly disagree. Nature is a place where we can go and forget about my everyday life, a place where there is no responsibility weighing down our shoulders.
If you live somewhere in the Manhattan area, consider the following places when you want to spend time in nature but for a reason you can't go out of the city.
Hallett Nature Sanctuary
The Hallett Nature Sanctuary is the smallest of the Park's three woodland landscapes. It offers visitors an intimate experience of nature just steps from the busy streets of midtown. The Pond and Hallett Nature Sanctuary are two connected features at the southeastern corner of Central Park. For many people this is one of the favorite Central Park spots. It's hidden and quiet so you feel like you are out in the woods and not in the middle of one of the world's busiest city. Also, it's one of the best locations in the park to view wildlife, and especially birds. There are a few observations decks along the trail and they are wonderful.
Open daily from 10:00 am until 30 minutes before sunset.
Riverside Park
Stretching four miles from 72nd to 158th streets along the Hudson River, Riverside Park, regarded by many as Manhattan's most spectacular waterfront park is spanning more than 330 acres. There are many landmarks and structures like the Amiable Child Monument, Eleanor Roosevelt Monument, Firemen's Memorial but you will still feel like you are in nature. It is stroller and bike friendly. Also, here you can see different kinds of flowers depending on the season. You can visit even on hot summer days since there is great shade areas.
Open 24 hours.
The Ravine
The Ravine is a 90-acre densely wooded valley tucked into Central Park, inspired by the Adirondacks. It is famous for the long, narrow watercourse called the Loch, known for its three waterfalls. Walking along the stream here you will definetely forget you are in New York City. It is safe to say that this is the most peaceful spot in Central Park. This is also a popular spot for birdwatching and other forms of nature observation. You will always enjoy spending time here on your own or even with company.
Hours: Mon-Sat 6AM-1AM, Sun 6AM-12AM
Enjoy!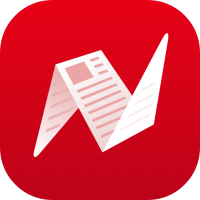 This is original content from NewsBreak's Creator Program. Join today to publish and share your own content.