Doughnuts have been one of the world's greatest desserts and snacks that have ever been on the planet. As a matter of fact, doughnuts have become a sweet delicacy in more than just the United States. They are small fried cakes of sweetened dough in the shape of a small golf ball or a small ring. Some doughnuts have jelly or crème inserted into them to ensure the variety.
Consider some of the following shops in Manhattan the next time you crave doughnuts.
The Donut Pub
The Donut Pub has come to represent New York City at one of its very best, brightest and most delicious donuts. Their donuts draw crowds 24/7. They are also selling pastries, sandwiches and coffee since 1964, which is hard to beat. Even if you are not exactly the biggest fan of donuts try the cream filled ones and you won't leave with any regrets. Some flavors they have are Glazed, Salted Caramel, Maple Bacon, Cannoli, Chocolate Dipper, Birthday Cake. They have many unique flavors and many traditional too. It is safe to say this is a place for everyone.
Address: 203 W 14th St, New York, NY 10011, United States
Website: The Donut Pub
The Doughnut Project
The Doughnut Project opened in October of 2015 their donuts are inspired by food and cocktails to create their flavors. Incredibly delicious and inventive. If you ever get bored with the regular flavors, but you probably won't be, every weekend the shop does Weekend Specials that are available for Friday, Saturday and Sunday only. Some of their flavors include peanut butter and jelly made with skippy brand peanut butter, Manhattan Cream, The Everything Doughnut, New Oldfashioned and many more. If you cant decide what to pick remember that You can't go wrong since all of their donuts are so unique and incredibly delicious!
Address: 10 Morton St, New York, NY 10014, United States
Website: The Doughnut Project
Dough Doughnuts
Dough Doughnuts is a lively corner shop for housemade donuts made with a brioche-type dough for airy and moist donuts. They are prepared in small batches throughout the day so the customers can always enjoy their donuts as fresh as possible. There are many different flavors with inventive glazes and fillings. Although their donut selections may change troughout the seasons, you won't be dissapointed at their flavors. Some examples of their options include Plain Glazed, Cinnamon Sugar, Chocolate-Cocoa Nib, Hibiscus, Toasted Coconut, Blueberry Lemon, Dulce De Leche - Almonds, Passion Fruit, Lemon Poppy Seed, Nutella, Café Au Lait, Mocha-Almond Crunch. Perfectly sweet and great if you need some sugar rush in the morning. Overall, good spot to check out if you want gourmet donuts.
Address: 14 West 19th Street at, 5th Ave, New York, 10011, United States
Website: Dough Doughnuts
If you have a craving for something, listen to it.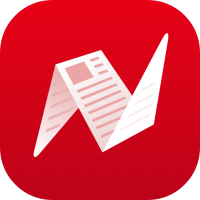 This is original content from NewsBreak's Creator Program. Join today to publish and share your own content.