Every animal lover and pet owner has a desire to give his or her pets the best life possible. I for one know that I am supremely guilty of pampering all of my pets to the extreme and I am sure I am not the only one. But pets, just as humans need regular health checks and if you are looking for a good veterinarian in Bronx this list is here to help you.
Value Veterinary Clinic
At Value Veterinary Clinic quality healthcare services to our pet patients are offered at an affordable price. You will get the best without a strain on your budget. The providers are extremely patient and thorough when dealing with animals, the staff at the front end is extremely sweet. You will never regret coming here, they definitely go above and beyond.
Address: 2074 Cross Bronx Expy, Bronx, NY 10472, United States
Phone: +1 718-822-7387
Website: Value Veterinary Clinic
Throggs Neck Animal Hospital
With more than 30 years of experience, Throggs Neck Animal Hospital, has provided quality veterinary services including treatment of illnesses and injuries to pets of all types, diagnostics, wellness vaccinations, boarding, and grooming at affordable prices. They understand that pets are a vital and irreplaceable part of our lives and for that reason they are always available respond quickly.
Address: 3800 E Tremont Ave, Bronx, NY 10465, United States
Phone: +1 718-430-7000
Website: Throgs Neck animal hospital
Middletown Animal Clinic
The Middletown Animal Clinic has spent the past 19 years providing patients with premier animal care and professional veterinary services. They offer a wide variety of services, from wellness visits and vaccinations to x-ray, ultrasound, and surgery. If you are worried about the prices, they are affordable. Pets seem very happy, and comfortable with the entire team, they love it!
Address: 2968 Middletown Rd, Bronx, NY 10461, United States
Phone: +1 718-824-8300
Website: Middletown Animal Clinic
How does your pet feel about vets?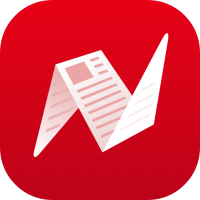 This is original content from NewsBreak's Creator Program. Join today to publish and share your own content.