Dating is a common subject when it comes to people over the age of 15. Most dates are fun for both people and that is exactly how it is supposed to be. When it comes to budget-friendly and fun things to do in New York City there is no shortage of special experiences to share with your partner. Most of the time you can plan a date anywhere, but this list will definetely help you if you ever find yourself in a situation where you can't come up with something fun.
Catch A Jazz Show
How much do you actually know about jazz? This music genre is very rich in culture which is why you should attend a Jazz show. Harlem has countless clubs to enjoy a live jazz show at and if you don't feel like traveling all the way uptown there are many venues all over the city. Make a romantic evening here with dinner, cocktails, jazz and make some awesome memories.
Explore the Hudson by Kayak
Hudson River is the perfect place for great paddling experiences. Downtown Boathouse is a nonprofit organization run entirely by volunteers that offers free kayaking from May to October. Believe it or not, they don't charge for anything. And if you are not interested in kayaking with your partner consider volunteering, talk to volunteers at the desk - no experience necessary.
Try Roller Skating
Roller skating isn't just a great way to be active and stay healthy, it's also a fun, inexpensive pastime that the anyone can enjoy. There are many options when it comes to places where you can go roller-skating. It costs less than $10 to rent a session Pier 2 Roller Rink so there is no reason why you shouldnt consider this as a good date idea. When temperatures drop, swap your wheels for a blade and try ice skating.
Enjoy The New York Botanical Garden
The New York Botanical Garden is a botanical garden located at Bronx Park in the Bronx. This is a sprawling spot of 50 gardens, 30.000 trees and landmark glasshouse with rain forest and cactus displays. Grounds-only admission to the New York Botanical Garden is free for everyone all day on Wednesdays and from 9:00 a.m. to 10:00 a.m. on Saturdays. So, bring food and drinks, comfortable shoes and be ready to spend at least six hours.
Take a Pottery Class
If you've fallen into a routine of going to the same places or watching the same TV shows together, you should definetely consider spicing up your time together and maybe attend a pottery class with Chambers Pottery classes, Mugi Studio, Supermud Pottery and many more. The instructors are absolutely phenomenal, very Informational and kind.
Have you tried any of these? Share your experience with us.
Follow me to see more articles like this.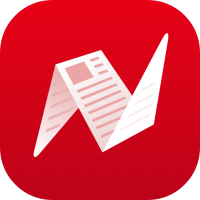 ...
This is original content from NewsBreak's Creator Program. Join today to publish and share your own content.