Most people describe the sensation of hot air balloon rides like being weightless. The balloon floats as if by magic and drifts under the influence of the wind, making it a unique experience. In fact, one of the inventors of the hot air balloon, Joseph Montgolfier, described the craft as "a cloud in a paper bag".
If you ever decide on such an adventure, here in New York State, consider this list of hot air balloon offers.
Above the Clouds Hot Air Balloon Rides
Above the Clouds is an agency in Mechanicstown that offers hot-air balloon rides above the Hudson Valley. Their larger baskets will carry up from six to eight passengers at a time. That's twice the number most balloons will carry. You'll fly over green hills, small towns, lakes and streams. The overall experience is informative, but so authentic- you will love it.
Address: Randall Airport, 72 Airport Rd, Middletown, NY 10940, United States
Website: Above The Clouds
Fantasy Balloon Flights, New York
Fantasy Balloon Flights, Inc. offers professional hot air balloon rides over the scenic Lower Hudson Valley of New York, the Lower Catskills of New York and best of all, balloon rides in Orange County New York offers beautiful views of the entire Hudson Valley Region. All of our hot air balloon rides depart from Middletown, New York. The rides are smooth and the landings are soft. The memories will stay with you for as long as you are alive.
Address: 101 Airport Road Gate "C" Randall Aiport, Middletown, NY 10940, United States
Website: Fantasy Balloon Flights
How to make the most of them?
Since this is once in a lifetime experience, everything must be perfect. For that, we have some tips:
Bring sunglasses
Dress in layers
Tether your belongings to your body in case you accidentally drop them
Wear comfortable pants and shoes you don't mind getting a little dirty
Bring a camera
and most importantly, have fun!
Would you go on a ride like this?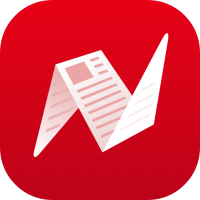 This is original content from NewsBreak's Creator Program. Join today to publish and share your own content.