Hiking takes us near the beauties of nature. It is a great sources of pleasure for us besides being beneficial for health. Once we leave the crowded streets of a city and go out for a walking tour away from the mad world, we really feel free. The open air has a bracing effect on the mind. The congestion of the city, the uproar and tumult, the intolerable noise of traffic, the depressing daily routine all these are forgotten and the mind is at liberty.
If you like hiking, you will probably like these five following hikes.
High Rock Park
Often referred to as one of the most tranquil places in New York City, High Rock Park is noted for its quiet ponds and deep woods. It is a passive park left in its natural state for centuries, both wildlife and birds find high rock a sanctuary inside New York City. It contains five ponds and various wetlands, including Walker Pond and Loosestrife Swamp. There are also six walking trails, along which visitors can see stands of red maples, highbush blueberries, and patches of skunk cabbage. All together - a wonderful experience.
Address: 200 Nevada Ave, Staten Island, NY 10314, United States
Ice Caves and Verkeerderkill Falls Trail Hike
This hike can be busy, but it's easy to see why. Along the seven-mile trail, you get to navigate through the tight passages of the Ice Caves and walk past Verkeerderkill Falls, which happens to be the highest waterfall trail in the Shawangunks.This trailhead, located within the Sam's Point Area of Minnewaska State Park Preserve is a round trip hike from the Sam's Point Visitor Center, to Verkeerderkill Falls and back. This footpath travels through some rocky terrain, so make sure to wear good shoes. As you approach Verkeerderkill Falls at Sam's Point, a sign reminds you that you are visiting one of the Earth's Last Great Places and im sure that alone will make you feel great.
Address: 400 Sams Point Rd, Cragsmoor, NY 12420, United States
Breakneck Ridge
This is one of the Tri-state area's most popular hikes, and for good reason. The challenging course begins with a steep, near-vertical rock scramble that leads to rewarding views of the Hudson Valley. Then it's a pleasant descent with picturesque woods and a burbling creek. There are two versions of the Breakneck Ridge trail: the short and the classic loops. If you're crunched for time, the short loop is about 1 mile shorter and takes around 2 hours to complete. The classic loop is said to take around 3 hours. But if you are scared of heights, these trails might not be for you.
Location: Philipstown / Fishkill, New York, U.S
Tell us about the hiking trails you love in the comments.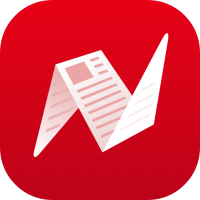 This is original content from NewsBreak's Creator Program. Join today to publish and share your own content.