New York is one of the original U.S. colonies and has some of the most famous, world-class, tourist attractions in the country. But it's also a state filled with hidden gems that don't attract big crowds. When you need an adventure in New York, be sure to keep an eye out for one of these five hidden gems.
Cayuga Lake
Cayuga Lake is the longest of central New York's glacial Finger Lakes, and is the second largest in surface area and second largest in volume. Located in Ithaca, New York, there are several communities lining both shores if you wish to make a weekend out of this visit. Popular with anglers and boaters, this large glacial lake has wineries and campgrounds along its shore which means that you will have a great time for sure.
Grimes Glen Park
Located in the heart of the Village of Naples, NY, Grimes Glen is the newest addition to Ontario County's park system. Grimes Glen officially became a public park in 2008 as a result of a broad-based community effort. The Glen is known for its waterfalls. However, it is best remembered as the source of the oldest fossilized tree in New York. This is a beautiful location to take your family and escape to enjoy nature.
Sundown Wild Forest
Its name evokes mountain ridges overlooking forest canopy and beautiful sunsets, and that is indeed part of the attraction of this 30,100-acre park in the southeast Catskills. However, Sundown Wild Forest offers so much more, from hiking trails to waterfalls and wildlife. It's a favorite spot of outdoor enthusiasts, anglers, mountain bikers and of course anyone who appreciates a nice sunset
Cornell Botanical Gardens
The Cornell Botanic Gardens is a botanical garden located adjacent to the Cornell University campus in Ithaca, New York. There are several stunning tree collections, such as chestnuts, oaks and maples. The botanical gardens are open to all daily for no entrance fee, and is a beautiful way to spend an afternoon if you find yourself in Ithaca. These botanic gardens, are also known as the Cornell Plantations.
Hyde Hall Bridge
Most people miss this historic bridge on their first time through Cooperstown. It is actually located nine miles from the village at the northern tip of Otsego Lake. Here, at Glimmerglass State Park, you will pass this little bridge on your way to the sandy beach, public swimming areas and events pavilion. It's close to two family-friendly hikes, Blue Bird Trail and Covered Bridge Trail, so whatever you choose, you will not regret it.
Tell us about your favorite place in New York .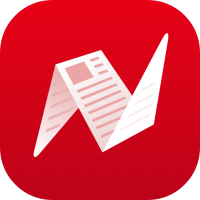 This is original content from NewsBreak's Creator Program. Join today to publish and share your own content.