You may have traveled to many cities around the world, but New York is really different. A city you either love or hate. A place that will make you get to know yourself first, and then life in general. Success there requires not only high intellectual skills, but also faith and following of inner instincts.
Here's what this city will teach you if you ever get the chance and the courage to live in it.
There are countless ways to say "no" to anyone. And yes, you are allowed to.
You are ready to live in the biggest shed - you may not like it, but you will deal with it.
You also get used to the specific smell of garbage, which slowly rots in the sun.
You are faced with the fact that most people do not dress in the appropriate clothing number.
Models don't look exactly like in the magazines.
There are rats bigger than your cat.
Some people are willing to pay more for anything.
You can get a bachelor's degree and again the waiter could earn more than you do.
No matter how horrible your apartment is, the rent will surely rise.
There are some really filthy people living here.
People will only lie to you to see if you trust them.
Making friends in NYC could be a long process.
You may feel extremely lonely even though you are surrounded by millions of people.
You can and you will survive without pizza.
There will be people who will hate you just because they thought so.
Being smart does not guarantee success - there are many intelligent people in New York who are homeless.
Nothing in this life comes for free.
People will do you a favor just because they expect the same from you later.
Your liver can withstand a severe beating.
Most people do not know what they want to do with life - and that is OK.
Falling in love is incredibly difficult, even though you meet new people every day.
Everyone has a different perception of the world.
You will not be able to live long without a little nature and clean air.
Someone could kill you for less than you think.
Everyone tries to beat you - even though no one knows what they are competing for.
Americans may be obese, but that is not the root of the problem.
Human urine smells just as bad as that of cats - at least after its "squeaking" on the hot asphalt.
In New York you can get a part-time job in catering only with New York experience. So if you were not born a waiter, you would hardly find a job.
Weekends are the worst time for fun.
People are willing to pay for a cocktail, more expensive than the bottles of alcohol from which it is made.
If you look like you have money, others will do anything to take advantage of you.
People listen to answer you, not to understand you.
People want to make problems to feel important.
Family is incredibly important - you will hardly survive without the support of loved ones.
It is okay for everyone sometimes to fall into a deep, black hole.
No matter how deep and black the hole is, you always have the opportunity to get out of it.
Money is power.
Only those things that you have earned with a lot of effort are important in life.
Happiness is a decision. A decision you have to make every day for the rest of your life.
Life is not fair.
What else would you add to this list? Tell us in the comments.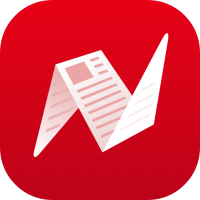 This is original content from NewsBreak's Creator Program. Join today to publish and share your own content.