Handies Peak is a 14er located near Lake City, Colorado in the San Juan range. There are two routes up to the top, but its most commonly hiked via the American Basin approach. The hike to the top is short and sweet, but the views once you get there are absolutely stunning. Handies Peak is a Class 1 hike with a trail that consists of mostly dirt. Due to how remote the mountain is, there will be far less people joining you on your trip, which is a huge plus for some.
Handies Peak Quick Facts
Virtual Trail Guide: Handies Peak via American Basin
Handies Peak Trail Rating: ★★★★★ (5/5 Stars)
Distance: 6.59 miles RT (from lower parking area -subtract about .25 if starting higher up)
Elevation Start: 11,440 ft
Summit: 14,048 ft
Total Elevation Gain: 2,600 ft
Estimated Time to Complete: 3-4 Hours RT
Difficulty: Moderate What does this mean?
Class: Class 1 – What does this mean?
Season: July – September
Directions to Handies Peak
Trailhead: American Basin trailhead
Getting Here: (From the North) Navigate to Lake City and drive through the small town. Once you are about 2 miles out of town, take a right on County Road 30. Continue on this road for about 20 miles following signs for Cinnamon Pass. After about 20 miles, you will reach a fork in the road; right brings you to Cinnamon Pass, left goes to American Basin. Head left and you will see a small parking area (before the stream) where lower clearance cars can park.
County Road 30 is a huge wildcard. I was able to make it almost all the way up to the upper trailhead without any problems, but there were definitely sections of the drive that I held my breath and  hoped that I would not bottom out. This road does not require four wheel drive, but having it will make the drive a lot easier. When I was "Googling" directions, I thought that the times were off, but these roads are very narrow and slow going. Even though you only have to travel a handful of miles, the time Google is quoting you is correct.
Parking: There are a few spots to park at Handies Peak. There is a lower lot that can hold about 20 cars which is located about .25 miles from the trailhead before you cross the stream. If you do cross the stream, there is a small pull-off about a hundred yards after, that can fit a couple of cars. If you are able to make it to the upper trailhead, you save yourself about 10 minutes of hiking. The lot can fit about 10 cars. I would not worry about any of these areas filling up due to how remote Handies Peak is. Parking is free, but there are no restrooms at any of the parking areas.
Summary
Dogs: Handies Peak is a perfect for dogs. The hike is Class 1, so there are no technical sections were your dog would have any trouble following you up the mountain. Terrain-wise, the trail is mostly packed dirt. However, there is one small section that involves crossing a small talus field, but this is hardly an obstacle unless your dog has super sensitive paws.
Camping: If you want to camp near Handies Peak, you are in luck. The long road drive on County Road 30 has ample camping spots along the way. Camping is free and there are limited non-plumbing bathrooms along the way. Although there are some spots to camp near the Handies Peak trailhead, they are not ideal (lack of wood, cover, flat ground), so I would try to snag a spot before you reach the TH if you want a nice area to camp.
Make it a Loop: Handies Peak is an out and back, but if you are looking to extend your hike, check out Redcloud Peak & Sunshine Peak which are located just down the road.
Trail X Factors: Summit View
Handies Peak has some of the best views from a summit that I have seen in Colorado. Even without a sunset or sunrise adding stunning beauty to the area, the views from the top of this mountain are excellent. Some say what makes the summit of Handies so special is that you can't see anything man made from the top. I would agree with those some.
Hike Tip(s): If you plan on driving to Handies Peak in a lower clearance or 2WD car, you can make it to the lower (or potentially even upper) trailhead, you just need to be lucky, smart and pick your lines. If you visit Handies in the spring or after a big storm, the road conditions may be an issue for you. However, if you drive during the summer or fall, you should be able to make it no problem, as long as you pick your lines. There were sections of the road that my Subaru Legacy had to have missed bottoming out by an inch or two. The road is slow going, so take your time and you will get to the end.
Best Views: From the time you start this hike in the American Basin to the time you get to the summit, the views up Handies Peak are insanely beautiful. As previously mentioned, the views from the summit of Handies Peak are stunning in all directions as you are in the heart of the San Juans. Since the hike to the top is relatively short, this is a nice spot for sunset or sunrise photos. Like the stars? Handies Peak is a perfect spot for that as well. Far removed from any light pollution, the area around the mountain is about as dark as you can get.
My Trip Handies Peak: October 2016 
Jackie was gone for the weekend, so Juno and I decided to make a trip down to Handies Peak in late October. The fall was unseasonably warm in 2016, so I wanted to take advantage of the extended hiking season by tackling another 14er.
We packed up the car and hit the road on a Friday afternoon. My hope was to knock out the 5-6 hour drive and arrive to the trailhead around 9PM. I had never been to this part of the state before and was excited to check out the wonders that Rio Grande National Forest had to offer.
The drive went well, but County Road 30 proved to be just as slow going as Google Maps had said. The road conditions were not bad, but the narrow, bumpy road forced me to pick all of my lines carefully. As we neared the trailhead, Juno was huffing in the back seat, a sign she had to go to the bathroom and was probably sick of the bumpy drive. My low clearance Subaru Legacy had no problem with most of the road and even managed to cross the small stream about ½ mile from the upper trailhead. However, the rusty pieces of pipe scattered throughout the last section of the road were not an obstacle I felt like dealing with at 9:30PM in the pitch black, miles away from civilization.
I pulled the car over, let Juno empty her bowels and scouted out for a camping spot. The night was windy and frigid and from what I could see, there were no great camping spots in the area. The ground was frozen, there were no sources of cover or firewood. I made the executive decision (albeit not popular by all parties) to sleep in the car. I wanted to get up around 5 to hit the trail and knew that Juno have no problem sleeping in the back seat.
When the alarm went off a handful of hours later, I felt surprisingly rested and was excited for the day ahead of us. I had planned a couple of hikes and wanted to start off with a fairly easy summit, Handies Peak. Juno and I ate breakfast and a few minutes later, hit the trail. The stars were so bright under the cool clear sky and again I was grateful to have the opportunity to witness such beauty.
My peaceful morning quickly crashed down to earth when I felt a tug on the purple leash that was in my hand. After keeping Juno, a husky, in a small car all night, it was evident right away that she was ready to hit the trail. Her energy level was unheard of and she wanted to sniff everything on the mountain all at once.
As we made our way up to the upper parking area and official trailhead, she saw a family of deer grazing. This was not the medicine needed to calm her down. She went BANANAS. Whenever she sees a wild animal, I always am curious what she would do if I let her off the leash, but today was not the day to find out. We kept moving and I dragged Juno up the trail towards our destination, the summit of Handies Peak.
A light fall snow had fallen the night before, which left the basin to the south of Handies Peak blanketed with a fresh white coating. Juno discovered snow on a previous hike and she was thrilled to stick her nose (and sometimes entire head) into the fluffy fresh flakes. The theme of the first half mile seemed to be distractions for Juno because shortly after, we saw a fox in the distance and Juno thought she had found a new friend. I had to explain to her that this gentleman wanted nothing to do with her. #itsnothimitsyou
Eventually, the trail worked its way out of the lower part of the basin and we started heading east up the ridge of Handies Peak. The trail for the first 2 miles or so was relatively flat. Even with the fresh couple inches of snow, the trail was very easy to follow and very well marked with cairns. The trail was made up of mostly packed dirt until we reached Sloan Lake at about 2.15 miles. At this point, the ground turned to loose rock for about a quarter mile as the trail worked its way north east along the south ridge of Handies Peak.
After we crossed the rock field, the trail zig-zagged its way up to the shoulder of Handies Peak. This was the first time we could see the summit of the mountain and I knew we were close. Apparently, Juno did too. She suddenly had a surge of energy and wanted to sprint up to the top. I had to (attempt) to explain to her that I can't run up steep dirt hills. The heavy bag on my back (which carried our supplies) was not exactly conducive for making me a speed demon.
When we were about a ¼ mile from the summit, I turned around and saw the absolutely breathtaking views to our south. As far as the eye could see were the peaks  of the San Juan Range were all snow capped and looked absolutely stunning in the early morning light. I knew that the summit was right around the corner, so we pushed on through the handful of steeper sections to the summit.
When Juno and I reached the summit of Handies Peak, we had it all to ourselves (in fact, we had only encountered 4 other hikers that morning). The summit area was not massive, but big enough to snap a ton of pictures and soak in the warm morning sun for a bit. I snacked on a granny smith apple (my favorite hike snack) and even spoiled Juno with some human quality (although one could argue some brands are not) beef jerky. I wanted to stay on the summit all day, but I knew we had bigger plans and needed to be on our way.
The hike down from Handies Peak was very quick and straightforward. It only took us about an hour and fifteen minutes to get back to our car. Juno was covered in mud from the snow which had melted from the hot Colorado sun, but I was so proud of her and grateful to have such a good hiking partner.
Handies Peak was absolutely stunning and I highly recommend it for any level of hiker. Although it is a 14er, the elevation gain is not too bad and the relatively short distance to the summit make it a perfect hike for kids, dogs, or hikers with less experience. The drive-in and location can be a hurdle for some, but once you reach the summit, it makes everything worth it.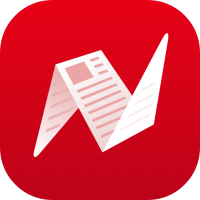 This is original content from NewsBreak's Creator Program. Join today to publish and share your own content.