Matthews Winters Park is an open space park located in Morrison, Colorado. This park is frequented by mountain bikers, runners, hikers and dogs. This popular open space has trails that consist mostly of packed dirt and can get muddy during the winter and spring months. Even though the park map shows "black diamond" trails, there is no difficult terrain here unless you are on a mountain bike. Matthews/Winters Park is a great spot for families, those visiting the state, mountain bikers and dog year round.
Matthews Winters Park Quick Fact
Matthews/Winters Park Rating: ★★ (⅖ Stars)
Distance: Various; the park has over 9 miles of trails in total.
Elevation Start: 6,307 ft
Summit: 6,800 ft is highest point in park
Estimated Time to Complete: 1-2 Hours total (depending on trail)
Difficulty: Walk in the Park – Easy What does this mean?
Season: Year Round (Expect some snow & December – March)
Directions to Matthews Winters Park
Getting Here: From I-70, take exit 259 towards Morrison. Once you leave the exit ramp, head towards Morrison and you will see the entrance to the park on your right. You could enter the park south from Red Rocks, but unless you are familiar with the area, I would not recommend doing that. You can enter Matthews/Winters Park into your favorite navigational device.
Fees: None
Parking: The parking lot is not the largest one in the world and will fill up on busy weekends and even some weekdays. However, the turnover is usually pretty quick, so you can always hang-out and wait to park or find a spot along the entrance road. There is additional parking across the street from the main park entrance. Parking is free and there are non-plumbing restrooms available.
Summary
Dogs: Matthews Winters Park allows dogs, but they should be kept on a leash. This park is very popular with dog owners/walkers, so expect to see a lot along your way. It can get muddy during winter and spring months, so bring something to wipe off your pup's paws if you value the interior of your car. There are a few sources of water along the way, but I would not recommend letting your dog drink out of them.
Camping: Camping is not allowed at Matthews/Winters Park, seek alternative options.
Make it a Loop: Matthews/Winters Park has a variety of trails that can be made into loops. View a complete park map here
Park X Factors: Mud
Matthews/Winter Parks has a lot of positives, but the biggest negative/X Factor (for me at least) is the mud that will often be present in the park during the winter and spring months. Mud is annoying sure, but it will also cause the park to close occasionally due to terrible trail conditions.
Hike Tip(s): Crowds are for the birds, am I right? Matthews/Winters Park is close to Denver, right off I-70 and has trails for multiple activities. All of this translates to lots of people. HOWEVAAH (Stephen A Smith voice), that does not mean you have to be around people the entire time you are in the park. Take the Red Rocks trail to the Morrison Slide trail to summit the table located on the south side of the park. Here you will leave most people behind and probably be able to find some peace and quiet. I realize by providing this tip, I am probably ruining that serenity for some.
Best Views: Honestly, Matthews/Winters Park is not a fantastic spot for pictures. There is a stream at the north side of the park, that may be nice for long exposure shots and there are some nice views of the foothills and Denver from higher elevation trails. In general though, I would consider this an "phone only" hike and not one you need to bring the DSLR on.
My Trip to Matthews/Winters Park
Matthews Winters Park used to right in my backyard and I visited it pretty frequently to walk Juno. I don't think I have anything entertaining to say about it but feel free to leave a comment below if you have any questions!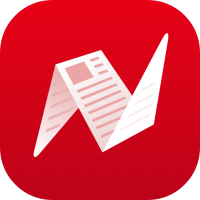 This is original content from NewsBreak's Creator Program. Join today to publish and share your own content.