Zapata Falls is a short out and back hike located in Mosca, Colorado. This hike is fantastic year-round and is a super spot for families, beginner hikers and photographers. The hike up to the falls is relatively flat, with packed dirt trail conditions. In winter months, snow will cover the well established trail, but snowshoes are generally not required. This is an easy hike and one that can be nicely incorporated in a trip to nearby Great Sand Dunes National Park .
Zapata Falls Quick Facts
Zapata Falls Hike Rating: ★★★★ (⅘ Stars)
Distance: 1 Mile RT
Elevation Start: 9,089 ft
Summit: 9,289 ft
Total Elevation Gain: 300 ft
Estimated Time to Complete: 1 Hour RT
Difficulty: Walk in the Park – Easy What does this mean?
Class: Class 1
Season: Year Round (Expect snow and Frozen Falls December – March)
Note: Hiking Zapata Falls in the summer vs winter is a completely different experience. In the winter you can get right into the frozen waterfall without getting wet. In the summer, in order to enter the canyon where the waterfall is located, you are going to need to wade through the river.
Directions to Zapata Falls
Trailhead: Zapata Falls
Getting Here: There are a variety of ways to get to Zapata Falls. Your best bet would be to plug your starting location into Google Maps or your favorite navigational device. One thing to note, once you turn on to the Zapata Falls road (dirt), you are about 4 miles from the TH. These 4 miles are a bit rough and some lower clearance cars may have a tough time in sections. However, in general this road is doable for most vehicles. 
Parking: Parking at Zapata Falls is free and there is a lot that can fit about 20-30 cars. In the summer, this lot will absolutely fill up on weekends, so try to get to the falls earlier or later in the day. There is a non-plumbing bathroom at the trailhead in addition to a doggy poop bag dispenser.
Summary
Dogs: Zapata Falls is a dog friendly hike and one I would recommend for dogs. It's a popular spot, so if your dog doesn't play well with others, just keep that in mind. In the winter or when the waterfall is frozen, be careful about bringing your leashed dog too deep into the falls. Its an ice rink.
Camping: The most popular option to camp near Zapata Falls would be to camp at the official campground (located about 500 yards from the trailhead – $9 fee, does not accept reservations). This campground will fill up, even in winter months. If that area is full, you could also camp at Great Sand Dunes National Park Pinon Flats campground which is open from April-October each year. During the winter, the campground inside the park is closed so you will have to seek alternative options.
Make it a Loop: The hike to Zapata Falls is an out and back, but this area is also the starting point for the Zapata Lake hike, the hike to Blanca Peak and other 14ers in the area.
Trail X Factors: When You Visit
The biggest X Factor to Zapata Falls is the time of year you visit the trail. The summer and winter experience of the falls are completely different and both have their positives and negatives. In the winter, you can get much closer to the falls without getting wet. However, the falls are frozen, so you are not really seeing a waterfall. In the summer, if you want to get closer to the active waterfall, you will need to wade through freezing cold mountain snowmelt water. Both times of year see a good amount of visitors, so there is really no "slow" time to visit the falls. Mornings and evenings are always the best bet to avoid other people.
Hike Tip(s): Zapata Falls is a "hidden" gem in southern Colorado. The problem with the expression hidden gem, is that someone eventually finds it. This is still a fantastic spot to visit, but is not as hidden as it used to be. This short hike is very accessible to most people, which is great. However, for people like me who don't love sharing the trail with others (see almost every single hike post), I would recommend visiting the falls during the winter months and early/later in the day. Weekdays =  your friends.
Best Views: Zapata Falls is a great spot to snap some photos. Be sure to bring a tripod if you want to do some long exposure shots in summer months. In the winter, the best angles to take shots of the frozen fall would be to enter the cavern and go as high as possible. This can be very tricky without the proper footwear/traction, so try to hug the walls as best as you can while ascending the small frozen hill. Light-wise, I would say the mid morning or afternoon are probably best. This cave is located on an eastern slope of the mountain and does not see sun for the first few hours of sunlight.
Our Trip to Zapata Falls: March 2017
My trip to Zapata Falls was part of a bigger weekend plan to visit Great Sand Dune National Park. I felt like both of these spots were not full day trips, so it actually worked out great. After spending the afternoon in Great Sand Dune National Park, we snagged the last spot at the Zapata Falls campground. I was very surprised to see how many people were in the campground during off season months. The crowd was so large, that even the spot designated towards the "campground officer" had been occupied by visitors.
Typically, I am not a fan of "official" campgrounds, but I was grateful to even have a spot to set up our tent for the night given how late it was in the day. As we erected our tent, the sun was setting and the colors were absolutely stunning. Vibrant orange, reds and yellow painted the sky and best of all, we had a perfect vision of nature's evening show directly from our campsite.
After a windy and frigid night, we woke up around 6:30AM, packed up our car and made the rigorous drive (about 500 yards) to the Zapata Falls trailhead. We presented Juno with her breakfast, but she quickly rejected it because she knew there was another hike ahead of her and that trumped everything at this point. After a short and uneventful hike up to the falls, we reached the entrance to Zapata Falls in about 20 minutes and had the area completely to ourselves. The river was frozen, so we carefully moved into the canyon towards the falls themselves. As we entered the cavern, the footing got pretty tricky. The ice was slick from the apparent melt/freeze cycle and immediately resulted in both Jackie and myself taking a spill on the frozen river. Juno was not a fan of this and started howling at us as if to say, "yesterday we had sand blowing up my butt and now you idiots are falling all over the place, wtf is wrong with you humans?"
Juno kept howling at us, so Jackie decided to take her out of the cavern while I worked my way up the frozen river to snap some photos of the falls. I had my most trusted pair of hiking boots on and navigating the 15-20 feet up the frozen river to the waterfall's base was extremely tricky. I fell at least twice, hitting my head fairly hard one time. The tough part about gaining these 15-20 feet was that the ice was extremely smooth with nothing to grip on and even when I tried using the rock walls of the cavern as leverage, I found the rock there to be so worn out from thousands of others trying to attempt a similar path. It was like someone took a giant piece of sandpaper and buffed out large sections of this jagged rock. Eventually, I did creep my way up to the base of the falls and snapped several shots. The morning light shined through the cavern to give the frozen water a unique blue hue which made for several cool shots.  
When I emerged from the cave Jackie and Juno were both glad to see me and as a group, we headed back down the car. Our entire hour or so of hiking Zapata Falls, we saw no one else, which for me made this a perfect hike. I made a mental note to revisit this beautiful area when I returned for a summer hike, because I am sure the falls would be even more beautiful. Overall, Zapata Falls was an excellent short hike to end our weekend.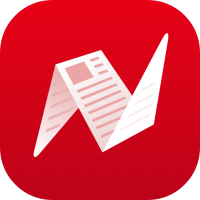 This is original content from NewsBreak's Creator Program. Join today to publish and share your own content.