Roosevelt Lakes are a pair of alpine lakes in Mt Evans Wilderness of Colorado. The two lakes exist year-round but tend to freeze starting in October. The hike up to the lakes is about 10 miles round-trip and involves all Class 1 hiking. This is a great hike for families and dogs. If you are looking for a solid spot to snowshoe in the winter, this is also a great choice. 
Roosevelt Lakes Quick Facts
Roosevelt Lakes Trail Rating: ★★★ (⅗ Stars)
Distance: 9.75 miles RT
Elevation Start: 9,281 ft
Highest Point of Hike:11,962 ft (lakes are 11,750 ft or so)
Total Elevation Gain: 2,900 ft
Estimated Time to Complete: 4-5 Hours RT
Difficulty: Moderate What does this mean?
Class: Class 1 – What does this mean?
Season: May – November (Can be hiked outside of this period, but expect snow)
Trailhead: Tanglewood trailhead
Getting Here: Take 285 to country road 43A.  This road will eventually turn into county road 43. When you reach the fork of County Road 47 and County Road 43, about 7 miles from 285, take a left to stay on CR 43. Continue on  CR43 for 2 miles where the road will transition to a narrow paved road and then to a  narrow dirt road.  Continue straight and you will run directly into the parking area.  The trail starts on the left side of the parking lot. The dirt road is fairly well maintained, so you should have no problem getting to the TH with any vehicle. You can enter "8741 Co Rd 43" into your navigation app to help get you to the Roosevelt Lakes parking area.
Parking: Parking is free and the lot is massive, so the lot filling up should be a non-issue. However, this area does get busy in the summer months as there are many different hikes that start from this same lot. There are no bathrooms though, so be sure to bring some TP.
Summary
Dogs: Dogs are allowed on the hike to Roosevelt Lakes and this is a great hike for dogs. There is no challenging terrain and the hike has plenty of water sources along the way.
Camping: You can camp at nearby Deer Creek Campground or snag a spot along the trail. Camping along County Road 43 is not really an option due to the number of houses and private land along the road.
Make it a Loop: This is an out and back hike, but you can always hike up to Rosalie Peak (13er), which is a short extension from Roosevelt Lakes.  View more information about that here.
Trail X Factors: Streams/Creeks
The hike up to Roosevelt Lakes essentially follows one stream or another for the first half of the hike. There are times during the year when this will be a non-factor, but since you do have to cross these streams several times, they can play a role in your hike during the spring and early fall. Depending on the snow level from the winter before, these streams can easily flood and make for a difficult crossing. During the fall and winter, they will be frozen. There are a few official and non-official bridges along the way, but be prepared to make your own crossing points.
Mick's Tip: If seeing Roosevelt Lakes in their full glory is important to your hike, be sure to visit in the spring or summer months (April – September). Outside of that period, there is a high chance that the lakes will either be partially drained or frozen.
Photography Tip: Roosevelt Lakes offer a variety of photo opportunities. During the first few miles of the hike, you will cross over Deer Creek several times which is a solid spot to shoot long exposure, especially when the creek starts to freeze. Once you leave the tree-line, the views south are worth snapping some shots. When you arrive at Roosevelt Lakes, there is a nice gully that provides a cool backdrop for all kinds of lake pictures.
Our Trip to Roosevelt Lakes: November 2016
Thanksgiving without family can make the holiday quite depressing. Stop it, I don't want you to feel bad for me, that is just the reality. Jackie and I have family all over the country and it's not always possible to coordinate holidays with everyone, so we generally stay home and try to get outside as much as possible. Typically, this involves snowboarding, but the winter of 2016 started off very slow. Snowboarding is probably my favorite hobby, but doing laps on the same trail over and over is not exactly thrilling (especially when said trail is full of 25,000 people, about half of which can't make a decent carve). Instead, we decided to get another hike in before winter completely took over.
I did a bit of research and found Roosevelt Lakes, a hike close to home and it fit our group hiking bill (Jackie doesn't exactly share the same passion for long, high elevation hikes that Juno and I do.) We arrived to the parking lot around 11AM and right before I started filming my hike review, realized I forgot my jacket. #killingit. I did have my light rain jacket and a layer on underneath, I just hoped that was enough to keep me warm (spoiler: it was plenty). We started walking and there was a light coating of snow on the ground, enough to get Juno excited but not too much to effect the hike in any way. The trail followed a semi frozen stream, Deer Creek, for a while which looked really cool. I made mental notes to stop on the way back to snap some long exposure shots.
After a mile or so, we entered Mt Evans Wilderness and the trail began to gain a little elevation, but nothing crazy. Still following the stream, we continued to slowly work our way out of the valley. Two hours passed before we saw any other hikers and they were heading back down to the parking lot. I had a feeling that we might get to enjoy the lakes all to ourselves. This was not terribly surprising since the majority of hikers in the area are not hiking in late November (or on Thanksgiving).
After 3 miles or so, the trail started to zig zag up and out of the valley where we broke tree-line soon after. The views were beautiful. Even though we were right outside of Bailey, Colorado, we felt like we were much more remote. As we took a water break, I noticed that there was a flock of birds (I believe they were Mountain Chicakadees) in the aspen trees near us. By flock I mean, hundreds of birds. I watched them for a while and they seemed to be rotating from tree to tree. I was not sure what exactly they were doing, but I had a tiny part of me that said "Whelp, the day has finally arrived…the birds are taking over." I tried snapping a few photos and filming them, but nothing seemed to do it justice, so we watched for a bit (some more intently then others, cough Juno) and moved on.
Soon, we reached the high point of the hike and could see Mt Evans and the Mt Evans highway to the north of us. We continued downhill for about a half mile and eventually reached the lakes. Needless to say given the time of year, they were fully frozen and partially drained. Jackie was a bit disappointed, but I thought it was cool and snapped some pictures on and off the ice. Juno had not seen a frozen lake like this before and she was very intrigued by the slippery surface. Jackie and I enjoyed the show for a bit but knew that the sun would be going down soon, so decided to head back to the car.
For some stupid reason, we decided not to follow the trail away from the lake and instead bushwhacked back to the top of the pass. It was really not the brightest idea we had and probably added a bit of distance to our hike. We literally had a trail (which we had already followed) and instead said, "Nah, screw it. Let's do our own thing." Looking back, it was one of the strangest decisions I have made hiking.
The hike down consisted of Juno pulling, Jackie and I attempting to let her go off-leash, Juno running too far ahead, putting her back on the leash. Rinse and repeat. We both grew up with dogs, but this is the first dog we are training ourselves and it's been an experiment. Juno seems to kill it off the leash at times, but also gets so excited and runs too far ahead, into the woods etc. and we have to rope her back in. Soon, we were back at the section of the stream I wanted to snap some photos at. We were close enough to the car, so Jackie decided to head back with Juno while I snapped away. I set-up my tripod and got several shots I was happy with.
After about 15 minutes of shooting, I decided to set-up for one more shot along the stream. My battery died so I popped open the slot and started to put in a new battery. Like a movie, I looked over and saw my camera, attached to my tripod, falling into the stream. Splash. I immediately grabbed the tripod and yanked it out of the stream. I then proceeded to scream "FUCK" so loud that I am pretty sure every person animal within 3 square miles heard me. I ran back to the car cursing out myself. How could I be so stupid? What a piece of crap tripod I had. Why do I even bring this expensive camera hiking? I reached the car and tried to explain what happened to Jackie, but I don't think she was getting a clear picture because I just kept swearing loudly to myself. Eventually, she put it together and calmly asked me what she could do. We accessed the damage and tried drying out the camera and lens as best we could. Only time would tell if it would work.
Besides my ridiculously dumb move letting my DSLR go for a swim, Roosevelt Lakes was a great hike. I would recommend it for any level of hiker and it is certainly a good hike for families. The hike up to Roosevelt Lakes does not have any super challenging terrain and would be a great spot to snowshoe during the winter months.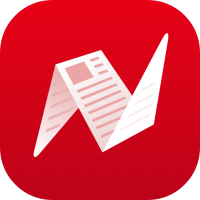 This is original content from NewsBreak's Creator Program. Join today to publish and share your own content.