Maxwell Falls is an out and back hike located in Evergreen, Colorado. The highlight of the short hike is a small waterfall that generally has its best flow during late spring and early summer months. The waterfall is active all year, but will slow its flow significantly in the summer and most likely be frozen, or partially frozen, during winter months. Maxwell Falls trail is composed mostly of packed dirt and does not present any challenging terrain. It is a great hike for families and hikers of all skill level.
Maxwell Falls Quick Facts
Maxwell Falls Trail Rating: ★★ (⅖ Stars)
Distance: 4.64 Miles (Includes Cliff Loop Trail)
Elevation Start: 7,748 ft
Summit: 8,416 ft
Total Elevation Gain: 2,000 ft
Estimated Time to Complete: 2-2.5 Hours RT
Difficulty: Easy What does this mean?
Class: Class 1
Season: Year Round (Expect Snow December – March)
Directions to Maxwell Falls
Trailhead: Maxwell Falls Lower trailhead
Getting Here: Navigate to the town of Evergreen Colorado. Once at the town center, take Highway 73 south to Black Forest Road. Follow Black Forest Road for about 3 miles and the lower trailhead parking lot will be on your left. If you want to access the upper trailhead, continue to Black Mountain Road on your left and drive another 1.25 miles to reach the parking area on the left. Both Upper Maxwell Falls Trailhead and Maxwell Falls Lower Trail can be entered in your favorite navigation app.
Parking: Both trailheads have small parking lots that can fit 10-15 cars with a spillover lot at the lower TH. Neither lot has a bathroom but parking is free at both. This is a moderate-heavy traffic trail, especially on summer weekends. This hike can and will get extremely busy on most nice days, avoid peak hours (10AM – 4PM) if you want less crowds.
Dogs: Dogs are allowed on the hike to Maxwell Falls, but must be kept on a leash. This trail does get busy, so make sure your pup is comfortable around other dogs and people. The terrain is great for any dog, nothing that is super challenging.
Summary
Camping: Camping is not allowed at Maxwell Falls and honestly, this is not a great area to find camping in general. I would seek other lodging.
Make it a Loop: You can hike directly to Maxwell Falls or you can take the Cliff Loop trail which extends your hike by about a ½ mile but makes it a lollipop loop hike. There are other trails in the area, so be sure to keep an eye on trail signage.
Trail X Factors: Maxwell Falls
This is a bit of an obvious statement, but you probably are hiking the Maxwell Falls to see the waterfall itself, no? If that is the case, be sure to A. find the falls (it is located a hundred or so yards off the trail) and B. visit the falls during a month where it is seeing a heavy flow. If you visit Maxwell Falls during drier months (late summer, early fall) your waterfall experience will be very different then early summer/late spring. When you do reach the small area where Maxwell Falls is located, head past the falls and take a trail back to the top of the falls for the best views. The alternative view would be to take a small "unofficial" trail to the bottom of the falls. This trail is on the left before you zig-zag up to the overlook near Maxwell.
Hike Tip(s): If you want to extend your hike a bit, be sure to check out the Cliff Loop trail. It only adds a short distance to your hike and provides a few cool spots to sit on rock outcroppings and enjoy the views of the small valley. While you can't see Maxwell Falls from here, they are a nice spot to have a picnic (#datenight) or snap some photos. If you decide to visit Maxwell Falls in the winter months, this could be a nice spot to break out the snowshoes as well. 
Best Views: Maxwell Falls is an okay trip for photography and a good one for long exposure water shots during the spring and summer. Be sure to find a good spot and bring your filters and tripod to take advantage of the photo opportunities at the waterfall itself. If you are looking to shoot nature, you will occasionally see deer, eagles and coyotes in the area.
My Trip to Maxwell Falls: November 2016
Since becoming a dog owner, I am always scouting for hikes close to home. I like where I live, but I have done so many loops in my neighborhood, the streets should be named after Juno and myself. Maxwell Falls was a highly reviewed hike and only about 20 minutes from home, so Jackie, Juno and I decided to check it out. (We actually hiked it twice, but the first time I forgot my camera and we got a tad bit lost.)
We arrived to the trailhead later in the afternoon on a crisp fall weekend. The colorful foliage was clinging for dear life, but most leaves in the area had already fallen. We started the hike from the lower trailhead and since it was pretty quiet, decided to give Juno some practice off leash. Big mistake. She was doing great for about 5 minutes until we rounded a corner and saw another dog owner with 2 massive German shepherds on tight leashes. We tried calling Juno, but by the time we noticed the dogs, she was already heading towards them. You would think that she would have used her tiny brain to think "hey, these could be unfriendly" but that thought did not even begin to pass through her head. A few barks and nips later, I was apologizing profusely to the stunned dog owner. I was completely in the wrong and felt bad, however, we needed to continue to give Juno practice off leash or should would never learn. Hopefully, lesson 101: don't run towards strange animals, registered for her.
We continued hiking (with her on the leash) and shortly after reached the first hilltop of the hike. From this point, there were another couple of trails that we decided to skip and kept going straight down into the trees on the other side of the hill. A few minutes later, we reached a small stream that was trickling water down from the foothills. After crossing the stream, we banged a rusty (right) and headed up the Cliff Loop to extend our hike a bit. The dirt trail snaked its way up another hill and after 5 minutes we had reached yet another hilltop. This time though, there were a number of large rock outcrops that looked into the valley below. We stopped at one of these spots and had a small water break. I snapped several photos of the waning afternoon sun and we continued on towards Maxwell Falls.
After leaving our break spot, the trail continued down the hill and eventually hooked up with the upper Maxwell Falls trail. Note: If you want to continue to the falls, be sure to continue left at the fork, if you go right, you will end up at the upper trailhead.  We reached the small stream that fed Maxwell Falls a couple of minutes later and continued to the top of the falls. Maxwell Falls was still flowing, but the stream that fed the small waterfall was clearly drying up for the year. I scrambled along the side of the falls to try and snap a few photos and made a mental note to revisit this spot in the spring.
We enjoyed Maxwell Falls for several minutes and continued on the trail up past the falls and eventually down to the same creek we had crossed earlier. The rest of the hike was filled with more attempts to give Juno some off-leash practice and we did not see another hiker until we got back to the parking lot. When we were loading back into the car, we saw a man just hanging out in the back of his pick-up truck. I would by lying if I didn't say it was about 30%  65% sketchy.
All in all, Maxwell Falls is a nice small hike that is close to Denver but is increasingly crowded which can take away from the experience for some. Even if you coming during non-peak waterfall months, it's an easy loop that lets you enjoy nature and is only about 40 minutes from downtown Denver. I would recommend this hike for families, dogs, and hikers of all skill levels. This hike is used by mountain bikers, but does not experience heavy traffic like some nearby hikes in Golden.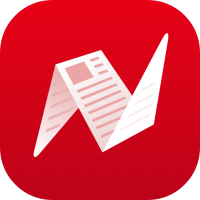 This is original content from NewsBreak's Creator Program. Join today to publish and share your own content.