North Table Mountain Park is comprised of nearly 2,000 acres of land and is located in the heart of Golden, Colorado. This park is popular with mountain bikers, horseback riders, runners and hikers. There are a variety of trails to choose from, but they are all about the same difficulty. North Table Mountain is good for families and hikers of all skill levels. The park offers year-round hiking with the potential of snow during the winter months (December – March).
North Table Mountain Quick Facts
Hike Rating: ★★★ (⅗ Stars)
Distance: Various-North Table Mountain Park has over 17 miles of trails – View North Table Mountain Park Map Here
Elevation Start: Various-most trails start around 5,681 ft
Summit: Highest point in park: 6,555 ft
Estimated Time to Complete: Most Trails Are Completed Under 2 Hours
Difficulty: Easy What does this mean?
Season: Year Round (Periods of Snow December – March)
Directions to North Table Mountain
Getting Here: North Table Mountain Park has several points of access with parking areas at most of them. You can view the park map to plan the best point of access for your trip. The west side parking area is one of the more popular spots to park and you can enter that into your favorite navigational device.
Fees: None
Parking: There are about 6 different areas where you can park when visiting North Table Mountain. Parking is free at all areas and some spots have bathrooms while others do not. Lot sizes vary, but you will almost never have a problem finding parking.
Summary
Dogs: Dogs are allowed on all of the trails here and this is a solid spot to take the pooch on a walk. There are mountain bikers who use the trails, but North Table Mountain is nowhere near as popular as Apex Park. My one caution would be, that during summer months, North Table Mountain Park can get very hot and there are no drinkable sources of water on this hike so be sure to pack lots of it.
Camping: Camping is not allowed at any Denver Open Space Park.
Make it a Loop: There are many small or large loops you can make here.
Trail X Factors: Summit of Table Mountain
Most of the trails in North Table Mountain pass through here, but if you do not make it to the top of the "mountain," I would argue you are missing the best part of the park. The trails that run around the base of the mountain are extremely similar to numerous other hikes around Golden. However, once you reach the top of the park, you are transported to another world. You leave the neighborhoods, roads and communities that surround the base of the park and find yourself in a serene mini ecosystem.
Hike Tip(s): Although the park is open year-round, I would recommend hiking North Table Mountain Park outside of the summer months. Lower temperatures in the fall, winter or spring make the hike much more enjoyable. You can certainly hike here in the summer, just expect hot temperatures and no reprieve from the sun. If you do plan on hiking in the spring or winter, be sure to bring footwear you don't mind getting muddy. There are also seasonal closures due to mud or wildlife preservation to its good to always read notices at the TH before setting out for your hike.
Best Views: The park offers great views into Denver on the east side and into Golden on the west & south sides. If you hike to the north side of the park, there are decent views of the Flatiron Mountains as well. North Table Mountain Park is home to a few families of deer and they are pretty used to humans. If you are lucky enough to see some, they make for great photography subjects. If you are looking to snap the sunrise or sunset, North Table Mountain Park is also a great spot for that.
My Trip North Table Mountain Park: November 2016
November 2016
I have been to this park a handful of times and for the sake of not boring everyone to sleep, will skip my trip summary. This is a nice spot to do a quick hike, walk your dog, or escape from civilization for a bit. I recommend the North Table loop for a longer loop trail or the Mesa Top Trail for a nice out and back. The park is a mini ecosystem, home to foxes, several families of deer and other smaller critters. If you enjoy birds, the park also has several raptors including golden eagles that tend to frequent the area. If you have specific comments or questions about the park, feel free to reach out to me!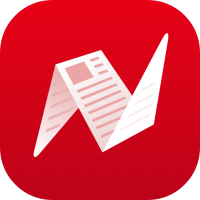 This is original content from NewsBreak's Creator Program. Join today to publish and share your own content.