Green Mountain Open Space is a 2,400 acre park located on the west border of Lakewood, Colorado. The park is heavily frequented by mountain bikers, runners, and hikers. The park is a great spot after work for a quick hike or run. Trail conditions in the park range from paved trail to packed dirt and Green Mountain can be hiked year round.  
Green Mountain Open Space Quick Facts
Green Mountain Open Space Rating: ★★ (⅖ Stars)
Distance: Various – Park Includes over 15 miles of trails
Elevation Start: Most trails start around 6,000 feet
Summit: 6,800 ft (highest point of park)
Estimated Time to Complete: Most trails can be completed in 1-2 hours RT
Difficulty: Walk in the part to Easy What does this mean?
Season: Year Round – Occasional snow December – March
Directions to Green Mountain Open Space
Getting Here: There are multiple areas of access at Green Mountain Open Space in Lakewood. The most popular are on the west side near 470 and on the southwest side off Alameda Parkway. You can enter both areas into your favorite navigational device and I have included embedded maps of both below.
Southeast Parking Area
West Entrance
Dogs: Dogs are allowed in Green Mountain Open Space and this is a great spot for dogs. Although mountain bikers use the park, there are not too many and the trails conditions are almost always great. The one exception would be when snow is melting or during the rain. If you head to the park during these times, be prepared to give your dog a "B A T H" when you get home. 
Camping: Camping is not allowed in any Denver Open Space Park, seek alternative lodging.
Make it a Loop: There are a variety of different loops you can hike in the park, for a complete park map click here.
Trail X Factors: Location
The biggest X factor for this hike is its location. Only twenty minutes from downtown Denver, this is a great spot to hike or bike any day of the week. Even though the park is located right next to neighborhoods or highways, after only a few minutes on the trail, you will leave civilization and enter nature. True, this park will not offer the same experience as Golden Canyon State Park or a hike in the Mt Evans wilderness, but all things considered it is a nice spot to enjoy some fresh air.
Hike Tip(s): There are a lot of great loops in the park, but I always tend to gravitate to the Green Mountain Trail. I generally start on the west side of the park and either do a quick loop or head up to the summit of the park to enjoy the views of Denver and the foothills. Keep an eye out for bikers as they do frequent Green Mountain Open Space. My other tip is to keep the temperature and level of snow/recent rain in mind. The park can get extremely muddy. Not like "oh no my shoes are dirty" more like "Holy shit, I can't get stable footing" which can cause park closures. Having been to the park on a few of these muddy days, it's flat out not fun. There are signs at most trailheads that provide trail conditions and while they are not always accurate, they are good to be mindful of.
Best Views: For the best views, hike to the highest point in Green Mountain Open Space. This is a nice spot to shoot Denver, the sunrise to the east or the sunset to the west. Since most trails in the park are light, you can pack on the heavy on the photography side and not worry about lugging it too far. There is some wildlife in the park, mostly mule deer,, rabbits and  coyotes. However, you never know what you will see, I have seen elk in the park before.
My Trip to Green Mountain Open Space: November 2016
Green Mountain Open Space is one of my regular rotations for walking Juno, so I visit the park multiple times per week. One important thing to note, the park did have a 300 acre brush in November 2016 which is why you may notice the east side of the park charred. If you have any questions about trails or the park itself, feel free to reach out to me by leaving a comment below.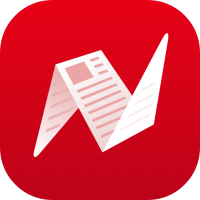 This is original content from NewsBreak's Creator Program. Join today to publish and share your own content.