The Chief Hosa Loop is a short loop hike located about 40 minutes from downtown Denver. Even though the hike is close to the city, you can get that feeling out getting outside and into wilderness. The trail is made up of mostly packed dirt and is extremely easy to follow. The trail does not see heavy use even though it is close to Denver. Chief Hosa is also a great hike to see the Buffalo Herd that grazes in the fields directly next to the eastern portion of the hike.
Chief Hosa Hike Loop Quick Facts
Chief Hosa Hike Loop Rating: ★★ (⅖ Stars)
Distance: 1.6 Miles RT
Elevation Start: 7,690 ft
Summit: 7,850 ft
Total Elevation Gain: 200 ft
Estimated Time to Complete: 30-45 minutes
Difficulty: Walk in the Park What does this mean?
Class: Class 1
Season: Year Round: Expect snow December – March
Directions to Chief Hosa Hike
Trailhead: Chief Hosa Lodge
Getting Here: To access the Chief Hosa hike Loop, take I-70 to exit 253 "Chief Hosa." Once you get off the exit (from either direction) there are not many options, so continue south across the highway. Once across the highway, look for a left turn where you can park before the road is closed off. You can enter "Chief Hosa Lodge" into your favorite navigational device to access the trailhead.
Parking: There is very limited parking near the Chief Hosa Loop trailhead on the west side. There is a small lot within walking distance of the trailhead as well. Parking is free but there are no bathrooms at the trailhead.
Summary
Dogs: Dogs are allowed on the Chief Hosa Loop and this trail is a nice short loop for residents of the area looking to switch it up from their normal walks. If you do plan on visiting this area with your dog and plan on walking off leash, keep in mind that there are Buffalo (fenced in) in the area in addition to I-70 which is almost always visible from the trail.
Camping: Camping near the Chief Hosa Loop is not really an option. If you do need accommodations, I would seek other options.
Make it a Loop: This trail is a loop, but if you want to extend your hike check out the other trails in Genesee Park.
Trail X Factors: Buffalo Herd
The Chief Hosa Loop is a nice hike that is fairly close to Denver and also offers hikers an extremely unique opportunity to see the Buffalo Herd that roams the fields on the eastern portion of the hike. These Buffalo are owned and managed by Denver Parks and there are a TON of them. They are not always on this side of the highway but if they are not, its an easy drive to check them out on the other side.
My Trip to Chief Hosa Loop: October 2016
Ever since becoming the proud owner of a husky, I have started spending a lot of times outside on walks. While my neighborhood is not the worst area on the planet, after walking it 400 times, I needed a change of pace. I started looking for hikes that were close to home and came across Genesee Park and the Chief Hosa Loop.
Juno and I headed up to Genesee Park after work one day excited to try a new hike out. Parking was rather limited, but we were one of two cars there, so I expected a secluded hike.
The trail started off with a very small climb and then split in two directions. At this point, we could take the lower portion of the loop first or go up to the upper section. I decided to fight stereotypes of being right handed and took a left. The trail worked its way into the forest that covers the hills next to I-70. For this section of the trail I could see the highway, but after a while I stopped focusing on it and forgot it was even there. We walked for about 10 minutes and noticed something on the ground. It was a bird of some kind and judging by the size of its talons, I knew it was some kind of bird of prey. I approached it carefully and quickly realized it was dead. I found a stick, secured Juno to a tree out of "sniffing distance" and turned it over. The two yellow eyes of the great horned owl stared directly at me. Even in death, the bird seemed to look straight into my soul and say "don't mess with me." I was very confused as to how the bird had passed because there were no visible marks or wounds. After examining the bird for several minutes and Googling the price for taxidermists in the area (quickly ended by a "no way that is going in our house" text from Jackie), Juno and I moved on.
I could not stop thinking about the bird: how beautiful and amazing it was to see an owl that close and how cool it would be have it stuffed. The trail reached another fork. I knew there was a buffalo herd in the area and thought it would be funny to see Juno's reaction to meeting the large furry mammals, so decided to make a small detour to see if they were nearby. Unfortunately, the buffalo herd was nowhere in site, so we doubled back to the trail and continued to the upper section of the Chief Hosa Loop.
This portion of the trail involved a couple of switchbacks and soon we were on top of the small hill we had been hiking around previously. At this point, I felt much more  "in nature" since the highway disappeared and we were transported to a meadow on top of the hill. Views of some of the foothills to the south were plentiful, but the power lines to the left of the trail were a constant reminder that we were still close to humanity.
A few minutes later we were back at the car and heading home. The Chief Hosa Loop was a nice short hike that provided some variety to the rotation of loops I walk in my neighborhood. Chief Hosa Loop is not the best hike in the world, but if you are a looking for a short hike near Denver, this certainly fits the bill.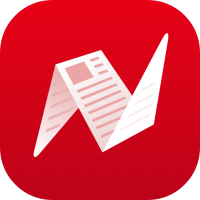 This is original content from NewsBreak's Creator Program. Join today to publish and share your own content.