Lookout Mountain is a short out and back located in Golden, Colorado. Most trails are heavily used by mountain bikers, but hiking these trails is common. Lookout Mountain is a perfect hike for those visiting the area, beginner hikers, or families. Lookout Mountain trails are almost all composed of packed dirt but trail conditions are good in most sections. Lookout Mountain is an extremely popular hike because of its proximity to Denver.
Lookout Mountain Quick Facts
Lookout Mountain Trail Rating: ★★★ (⅗ Stars)
Distance: 6.96 Miles RT
Elevation Start: 5,754 ft
Summit: 7,529 ft
Total Elevation Gain: 1,800 ft
Estimated Time to Complete: 2-3 Hours RT
Difficulty: Easy/Moderate What does this mean?
Season: Year Round (Expect snow December – March)
Class: Class 1 – What does this mean?
Directions to Lookout Mountain
Trailhead: Chimney Gulch trailhead
Getting Here: There are a few different ways to get to Lookout Mountain, including driving to the top. For this blog post I hiked the Chimney Gulch Trail off of 6th Avenue (Highway 6) in Golden, Colorado. Take 6th avenue towards Clear Creek Canyon Road. Look for a small dirt parking area right across from the Colorado School of the Mines Football field.
Fees: None
Parking: There are two small free dirt parking lots on the west side of 6th Ave (Highway 6). Each lot can fit about 20 cars. There are no bathrooms at the trailhead.  If you have trouble locating the parking areas, look for the Colorado School of the Mines softball/baseball and football fields and the two lots will be on the opposite side of the road. There are no bathrooms at the parking area.
Summary
Dogs: Dogs are allowed on Lookout Mountain and this is a solid hike for pets. Be sure to lookout for snakes (especially during summer) as this can be a popular spot for rattlesnakes.
Camping: Since Lookout Mountain is so close to Golden, it is not a great spot for camping. For this hike, I would check out other lodging options.
Make it a Loop: Lookout Mountain is an out and back, but there are some other hiking trails in the area you could use to extend your trek.
Trail X Factors: Rattlesnakes
Lookout Mountain is an extremely common area, especially during the spring and early summer months to see rattlesnakes. Usually these are very easy to avoid but if you have a dog or plan on venturing off the trail, you need to be aware of them. Rattlesnakes are not as venomous as some of the other southern states but a bite can still cause extremely bad results for you or your pup if you are not careful.
Hike Tip(s): If 7 miles RT is a bit too long, you can always park at one of the two pull-off areas on the way to the summit. The first parking area is about .85 miles from the bottom and the second parking area is about 2.32 miles from the top. Both have limited parking but are a nice alternative to shorten this hike a bit. If you are looking for the best views, the second parking area hands down has those.
Best Views: To be honest, Lookout Mountain is not a stellar place to take pictures. There is always the outside chance of seeing a rattlesnake (or two…mating) but the best views of the hike are actually right off the parking lot of the second parking area. Lookout Mountain could be a nice spot to snap the sunrise or sunset, but honestly I would recommend Mt Galbraith which is right around the corner. Lookout Mountain is a nice spot to snap pictures of lighting over the plains since there is a lot of cover at the top of the mountain. Obviously, you have to be careful but if you are snapping photos of a lightning storm, this is probably not your first rodeo.
My Trip to Lookout Mountain: August 2016
Lookout Mountain is another example of a hike located right in my backyard that I had never done before. I think I tend to avoid hikes close to home because if I drive another 30-40 minutes there are hikes on hikes on hikes available. However, my friend suggested that we do this after work and I thought why not.
My first impressions when I arrived to the parking area was that this would probably be similar to other hikes located in the Golden, Morrison area (Galbraith Mountain, Carpenter Peak, Mt Falcon etc.) There were more mountain bikes than people in the parking lot and I knew going into this it would probably be a biker dominated trail (as many in Golden are).
My friend and I hit the trail and started our trek up the Lookout Mountain via the Chimney Gluch trail. As I expected, the first few miles of the trail were typical high desert hiking: predominately dirt trail with mostly small bushes and grass as the area's vegetation.
Crossing a road while hiking is always somewhat of a demoralizing feeling. Why the hell are we walking up something that we could have just driven up??
The Gulch Valley Trail crossed Lookout Mountain road about 3 times on the way to the summit and each time there was a parking area that we could have parked at. Honestly, we could have parked at the top lot and no one would ever know right?
While we hiked through the high elevation desert vegetation my friend and I talked about rattlesnakes and how neither one of us have ever seen one before. (Spoiler Alert: We would both get our wish and some on the way down)
About an hour up the trail, we reached the second parking area (about 1.5 miles from Lookout Mountain summit. The views right off the parking area were hands down the best of the day. You could see the mountains in the distance and Clear Creek Canyon immediately below us.
As we continued up towards Lookout Mountain, we entered into an Aspen and Pine forest which was a nice change of pace from the first few miles of the trail. We arrived at the summit about fifteen minutes later which provided lack-luster views. Our time at the summit was short because there was lighting in the distance and the clouds over our heads were starting to look very angry.
As we worked our way down the parking lot, we noticed a group of about five people waiting in the middle of the trail. I asked "Are you guys waiting for something?" like there was a traffic light in the middle of the mountain… They informed us that there were two snakes in the middle of the trail up ahead. They thought they were rattlers and they thought they were mating. My mind starting going bananas and I immediately started to move closer to catch a glimpse. I positioned myself about 10 feet away from the two snakes and quickly realized they were baby rattlesnakes and they were moving together in a dance like fashion. I am not an expert on snake mating (crazy right) but I did the 1+1 math and figured they were probably mating. (Video to the "dance" here)
My friend and I watched them for a solid 10 minutes until some "hardo" with a backpack came and moved them off the trail. His rational was "this is dangerous" but I thought that blindly swinging your backpack at two poisonous snakes was probably not seat belt wearing safety.
The rest of the hike back to the cardwas fairly uneventful. We saw a couple of deer enjoying their dinner and were back at the car shortly thereafter.
Lookout Mountain was a nice hike and the fact that it is located near the Denver area is certainly a plus if you are not looking to drive far. I would rate it slightly higher than Mt Galbraith but under Mt Falcon.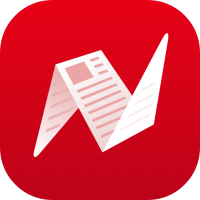 This is original content from NewsBreak's Creator Program. Join today to publish and share your own content.