Windy Peak is the highest (trail accessible) peak in Golden Canyon State Park. The state park is located about an hour from Denver, Colorado and is a fantastic spot for beginner hikers or families. Windy Peak is an easy hike that is doable in a few hours and provides good views west. The trail to the summit is mostly packed dirt and works its way through several fields and bits of forest. There are a variety of routes to hike to the summit, but all are relatively the same difficulty. Windy Peak can be hiked year round.
Windy Peak Colorado Quick Facts
Windy Peak Trail Rating: ★★★ (⅗ Stars)
Distance: 6.42 Miles RT (Includes Forgotten Valley) 
Elevation Start: 7,810 ft
Summit: 9,119 ft
Total Elevation Gain: 1,700 ft
Estimated Time to Complete: 2-3 Hours RT
Difficulty: Easy – Moderate What does this mean?
Class: Class 1 – What does this mean?
Season: Year Round – Expect snow December – February
Directions to Windy Peak
Trailhead: Bridge Creek trailhead
Getting Here: Windy Peak is accessed from a variety of trailheads all located in Golden Canyon State Park. For this review, I hiked from Burro Trailhead. To reach the trailhead, take highway 46 (Golden Canyon Road) until you reach the Park Visitor Center. Once on the visitor center road, (Crawford Gulch/Drew Hill Rd) continue for a few miles until you reach the sign for the Bridge Creek Parking area. The Burro trailhead starts from across the small stream.
Parking: Windy Peak can be accessed from a few different parking areas but they are all located in Golden Canyon State Park. For this review, I started from Bridge Creek Parking area using the Burro Trailhead. A annual state park pass or daily state park pass ($7) is required to enter the park. You can purchase a daily pass at the visitor center and trust me they will ticket you if you do not buy one. The parking lot at the Bridge Creek area is very small (fits only 8-10 cars) and parking along the road is not allowed. There are bathrooms at the parking area.
Summary
Dogs: Dogs are allowed in Golden Canyon State Park, but must be kept on a leash at all times. This trail is great for dogs, but lookout for deer in the area if you have a "chaser."
Camping: There are several campgrounds in or near Golden Canyon State Park. You can visit this page for more information about camping in the park. Group camping is also available, you can check out this page.
Make it a Loop: The trail to the summit can be an out and back or a lollipop loop depending on the trails you take. If you would like to extend your hike, there are several other trails in the area. View the complete park map here.
Trail X Factors: Summit Views West
Overall, Windy Peak does not have fantastic summit views. However, the views west make the summit a great spot to watch the sunset over the mountains in the distance. Whether you are looking to photograph with your camera or mind, start this hike around 5-6PM and you will be in great shape to enjoy a beautiful sunset. The other X Factor would be the proximity of Tallman Homestead and Forgotten Valley which is certainly worth checking out if you have the extra time.
Hike Tip(s): If you plan on hiking Windy Peak, I would strongly recommend checking out the Forgotten Valley and the Tallman Homestead. The homestead is a replicated (and some original) version of Anders Tallman's homestead, a Sweedish Immigrant who came to Colorado in 1870. While heading to Forgotten Valley does add an additional mile to your Windy Peak hike, it is certainly worth checking out.
Best Views: Since Windy Peak has such great views facing west on the summit, this would be an absolutely fantastic spot to take some pictures of the sun setting. I would also recommend checking out Forgotten Valley as the pond in front of the old house is another great photo spot.
My Trip Windy Peak: July 2016
I will be the first to admit that I do not have the most pleasant memories of Golden Canyon State Park. Due to a jerk park ranger (that was doing his job and I was completely in the wrong), I got a $25 ticket on a past visit to the park and swore off the park for the rest of my life. One year later, I was looking for a hike close to home. I swallowed all of my pride and made the drive out to Golden Canyon State Park, home of Windy Peak.
Windy Peak checked off all of the boxes I was looking for on this particular weekday: close to home, not very long, and had a favorable weather forecast. I arrived to the parking lot around 5PM and there were a couple of other cars in the lot, seclusion was a bonus box that was sure to be checked off.
Jackie had dinner waiting for me when I got back (#lucky #blessed), so I wanted to knock this hike out as quick as possible. I reached the first trail intersection in about 20 minutes and knew that I would be in Forgotten Valley in no time at all. Fifteen minutes later, I was at the homestead and there was not another soul in sight. Okay, maybe there were some animals around, but debating who has a soul is not what this site is about.
As I walked down towards the small pond in front of the homestead, my 5 year old self showed up and I decided to climb the tree on the edge of the pond. I rationalized this decision by saying I would get great aerial views of the Forgotten Valley and Tallman Homestead up there, but in reality I just wanted to climb the tree. The climb was relatively easy but unfortunately the angles at the top of the aspen were not fantastic.
After I scrambled down the tree, I enjoyed the serenity of the Forgotten Valley, but that quickly ended as another group of hikers arrived to the pond. This signified my time to leave and move on towards Windy Peak.
After reaching top of hill past Forgotten Valley, I snacked on what I hoped was wild raspberry (Update: pretty sure it was because I did not get sick). At the next trail intersection I continued straight towards Windy Peak. Immediately after the fork in the trail, I saw signs of mountain lion predation and became uncomfortable. Even though a small part of my head was thrilled at the thought of seeing a mountain lion, I was hiking towards my own dinner, not becoming someone else's.
After a little bit, the trail started to work its way up switchbacks and this was the steepest part of the trail to Windy Peak. I soon reached the top of the ridge and entered what felt like was a different part of the state altogether. Beautiful spruce and aspen trees created a forest that looked like I had just walked into an enchanted fairy tale.
At the next trail intersection, I took a right to continue towards the peak and banged another rusty (right) to follow the trail to the top of the mountain. Views to the west were surprisingly good but you could still see signs of humans (houses, roads etc.) There was plenty of area for me to sprawl out and take a water break before heading back down the trail. It took me about 3.35 miles and an hour and 20 minutes to reach the summit of Windy Peak.
HINT: If you are into something rhyming with "schmeeomashing" there is one located somewhere on the summit. Spoiler: It's under a rock in a Tupperware container.
On the way back down, I took the direct trail towards the parking area which worked its way through the forest and valleys that surround Windy Peak. Eventually the trail reached the initial trail I had started on, forming a large lollipop loop.
My hike to Windy Peak was incredibly peaceful and I saw under 5 people on my way up and down from the summit. My total hiking time was a little over 2 hours including the Forgotten Valley addition.  Windy Peak was not my favorite hike of all time, but for residents of the greater Denver area looking to do a quick hike after work or school, Windy Peak is a solid choice.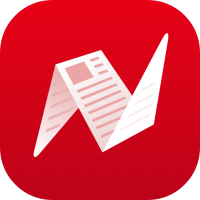 This is original content from NewsBreak's Creator Program. Join today to publish and share your own content.