Apex Park has a variety of walking, biking, hiking and equestrian trails and is located in Golden Colorado. The park starts on the edge of the foothills and has trails that extend miles into them. The park is most popular with mountain bikers but sees a decent amount of runners and hikers as well. The trails are composed mostly of packed dirt and offer hiking for all ages and levels of hiking. This spot is a great option for those looking for hiking trails that are close to Denver.
Apex Park Quick Facts
Hike Rating: ★★ (⅖ Stars)
Distance: Various- Park Contains 9.7 Miles of Trails
Elevation Start: 6,167 ft
Summit: Various-The highest point in the park is 7,300 ft
Estimated Time to Complete: Various – Most trails can be walked in less than 2 hours.
Difficulty: Walk In The Park – Easy What does this mean?
Season: Year Round – Expect snow December- March
Directions to Apex Park
Getting Here: Apex has two entrances; one from the west side and one from the east side. The east trailhead is off Heritage Road in Golden while the west entrance is off Lookout Mountain Road. Both can be entered into your favorite navigational device.
East Trailhead: 121 Heritage Rd.Golden

West Trailhead: 116 Lookout Mountain Road, Golden

Fees: Both entrances to Apex Park are free to enter.
Parking: There are two free parking areas at Apex . One lot is on the west side of the park and one lot is on the east side. Both lots are free and have bathrooms with plumbing. Both areas can get very busy, but I can't imagine a time where not finding parking would be an issue. 
Summary
Dogs: Dogs are allowed in Apex Park but must be kept on a leash. Apex Park is not a great place for walking dogs due to the high amount of mountain bikers. If you do plan on visiting Apex Park with your dog, be sure to keep a constant lookout for bikes (some understand the word "yield" better then others). I would recommend early and late hours for a bike free dog walk.
Camping: Camping is not allowed at any Jeffco Open Space Parks.
Make it a Loop: There are multiple trails here that can form loops. One of the most popular loops is the Apex Trail to the Enchanted Forest Trail. Since the park has directional trails, making a loop of your hike is often mandatory.
View the complete park map here.
Trail X Factors: Mountain Bikes & Mud
I went to Apex Park looking for a longer loop close to where I live. Apex Park fit the bill on both fronts, but I failed to consider how popular the park is with mountain bikers. What started out as a relaxing hike close to home, turned out to be 2 hours of looking over my shoulder to make sure I was not getting run over by a mountain bike. Although the park has many good quality trails, I will probably try to make my return visit during non-peak hours to avoid the large crowd of mountain bikers. The park has implemented directional trails (meaning that its one way traffic on trails) to help with this problem in recent years. Like many parks in the area, Apex Park can experience seasonal closures due to muddy trail conditions.
Hike Tip(s): Bring some water and protection from the sun. Apex Park is very exposed and depending on the trail you choose, could offer no shade at all. I would not recommend Apex Park for a summer hike if the temperature is really hot. Due to the hot and dry conditions, the park is home to rattlesnakes during the early spring and summer months, so just keep an eye out for them as well.
Best Views: Apex Park is a great place to photograph deer. There is also a small creek that runs through the park which can be a nice spot as well. You got me. I am grasping for positive photography comments here. Truth be told, Apex Park might be a good spot to leave the DSLR at home and just stick with your phone.
Our Trip Apex Park: November 2016
Apex Park is located about five minutes from were I used to live, so I have visited it a number of times to hike, run and bike. I would recommend it for bikers and runners but would probably try another spot for walkers or hikers, especially if you have a dog with you. For this review, I will exclude an official trip review for Apex Park because it would get rather boring. 
If you have any questions about Apex Park, I would be happy to answer them in the comments or Instagram.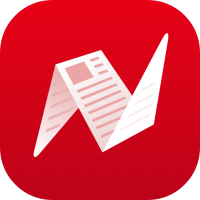 This is original content from NewsBreak's Creator Program. Join today to publish and share your own content.