The Forgotten Valley is a popular out and back trail located in Golden Canyon State Park. The trail brings you into Forgotten Valley which is home of the Tallman Homestead. This hike is a quick, but provides a unique look at some very old buildings and is great for kids. The views on the Forgotten Valley hike are not fantastic, but this is a very unique opportunity to see remains of a homestead that is hundreds of years old.
Forgotten Valley Quick Facts
Forgotten Valley Trail Rating: ★★★ (⅗ Stars)
Distance: 3.2 Miles RT (From Burro Trail TH)
Elevation Start: 7,810 ft
Summit: 8,247 ft
Total Elevation Gain: 500 ft
Estimated Time to Complete: 1-2 Hours RT
Difficulty: Easy What does this mean?
Class: Class 1 – What does this mean?
Season: Year Round – Expect snow November- March
Directions to Forgotten Valley
Trailhead: Bridge Creek trailhead
Getting Here: The Forgotten Valley is accessed from a variety of trailheads all located in Golden Canyon State Park. For this review, I hiked from Burro Trailhead. To get to the trailhead, take highway 46 (Golden Canyon Road) until you reach the Park Visitor Center. Once on the visitor center road, (Crawford Gulch/Drew Hill Rd) continue straight for a few miles until you reach the sign for the Bridge Creek Parking area. The Burro trailhead starts from across the small stream.
Parking: Forgotten Valley can be accessed from a few different parking areas but they are all located in Golden Canyon State Park. For this review, I started from Bridge Creek Parking area using the Burro Trailhead. The parking lot at the Bridge Creek area is very small (fits only 8-10 cars) and parking along the road is not allowed. There are non-plumbing bathrooms at the parking area.
Fees: A annual state park pass ($80) or daily state park pass ($10) is required to enter the park. You can purchase a daily pass at the visitor center and trust me they will ticket you if you do not buy one.
Summary
Dogs: Dogs are allowed in Golden Canyon State Park, but must be kept on a leash at all times. This trail is great for dogs.
Camping: There are several campgrounds in or near Golden Canyon State Park. You can visit this page for more information about camping in the park. Group camping is also available, you can check out this page.
Make it a Loop: The trail to Forgotten Valley is an out and back but if you would like to extend your hike, there are several other trails in the area. View the complete park map here.
Trail X Factors: Tallman Homestead
The Tallman homestead is the X-Factor on this hike. Buildings like this are seen all over the state, but it is very rare to have a quick, easy, family friendly hike, that offers the opportunity to visit such a historic site. Relatively speaking, this trail is not super crowded, which makes it another great choice.
Hike Tip(s): As I mentioned, the views on this hike are not fantastic. However, if you are looking to add a couple of additional miles, hike up to Windy Peak. Windy Peak adds a couple of miles to the Forgotten Valley hike, but it also provides some pretty solid views west into the park.
Best Views: If you are feeling adventurous, climb the tree on the east side of the pond to snap some cool aerial views of the pond and cabin. Needless to say, snapping shots of this beautiful pocket of land during the golden hour is a fantastic idea.
My Trip to Forgotten Valley: July 2016
When I first moved to Colorado, Forgotten Valley was one of the first hikes "close to home" that I discovered. I was intrigued by the Tallman Homestead and was very curious to check it out myself. My most recent trip to Forgotten Valley was part of a larger hike, but I loved my first visit so much I wanted to revisit this beautiful spot.
I arrived to the trailhead around 5:00 on a weekday and there were two other cars in the small Bridge Creek parking area. Jackie had dinner waiting for me when I got back (#lucky #blessed), so I wanted to knock this hike out as quick as possible. I reached the first trail intersection in about 20 minutes and knew that I would be in Forgotten Valley in no time at all. It was cool to see the progress I had made in the hiking world because my last trip out to Forgotten Valley was significantly slower.
Fifteen minutes later, I was at the homestead and there was not another soul in sight. Okay, maybe there were some animals around, but debating who has a soul is not what this blog is about.
As I walked down towards the small pond in front of the homestead, my 5 year old self showed up and I decided to climb the tree on the edge of the pond. I rationalized this decision by saying I would get great aerial views of the Forgotten Valley and Tallman Homestead up there, but in reality I just wanted to climb the tree. The climb was relatively easy but unfortunately the angles at the top of the aspen were not fantastic.
After I scrambled down the tree, I enjoy the serenity of the Forgotten Valley, but that quickly ended as another group of hikers arrived to the pond. This signified my time to leave and move on towards Windy Peak. Forgotten Valley was a quick, easy, family friendly hike that I would strongly recommend for someone looking for a unique hiking experience.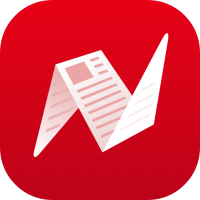 This is original content from NewsBreak's Creator Program. Join today to publish and share your own content.