Lake Helene in Rocky Mountain National Park is a beautiful and slightly less crowded hike compared to other trails in the area. The hike out to the alpine lake provides breathtaking views of multiple high elevation lakes and the Bighorn Flat Mountains. This easy hike is a great alternative to the highly popular Emerald and Dream Lake hike. Trail conditions range from packed dirt to some minor rocky sections. For the best views, I would recommend scrambling up some of the rock formations near Lake Helene. 
Lake Helene Quick Facts
Lake Helene Trail Rating: ★★★★ (⅘ Stars)
Distance: 6.3 miles RT
Elevation Start: 9,471 ft
Summit: 10,726 ft
Total Elevation Gain: 1,700 ft
Estimated Time to Complete: 2-3 Hours RT
Difficulty: Easy What does this mean?
Class: Class 1 – What does this mean?
Season: July – October (Expect Snow Outside of this Period)
Directions to Lake Helene
Trailhead: Bear Lake
Getting Here: Lake Helene is located on the east side of Rocky Mountain National Park and accessed from the Bear Lake Parking lot. Go to the Estes Park entrance of Rocky Mountain National Park and navigate to Bear Lake Road. The trailhead is located at the end of this road. You can enter Bear Lake Trailhead into your favorite navigational device.
Our Trip to Mt Helene: July 2016
Jackie and I had some friends in town and wanted to show them the parking lot beauty that is Rocky Mountain National Park in the summer. After a late night at Red Rocks the night before, we hit the road round 7:30AM and headed up to Estes Park. We arrived to the park around 8:30AM and saw signs that Bear Lot was already full. I was shocked. Although I knew the park got very busy during the summer, it was surprising that they cut off access to the Bear Lake area of the park altogether. I was pretty bummed, but we decided to drive around the rest of the park and head into Estes for lunch to kill time, in hopes they would open the road again.
Around 3PM, we headed back into RMNP (Season Pass Line FTW) and over to Bear Lake. It appeared that they were still not allowing cars into the area, so I decided to park at the Discovery Center and take the shuttle over. How bad could that be? (Spoiler: Awful. It was awful.) After getting a full parking lot tour of the park, we were finally dropped off at the park and ride lot where we had to take another bus. At this point we had spent more time on buses in the park than on our own two feet. What felt like an hour later, we arrived at Bear Lake parking lot and I was thoroughly discouraged to see there were plenty of parking spots available. I swore internally for several minutes and eventually hit the trail towards Lake Helene.
The last time I had made the trek up to Lake Helene was during the winter on snowshoes so needless to say this hike up was quite different. The trail reached a fork at a half mile and we continued left towards Flat Top Mountain and eventually Lake Helene. I generally do not hike with anyone except Jackie, but it was nice talking and walking with a group of people because the time really did fly by. About 45 minutes into the hike, we reached the spanning open fields that covered the bottom of Flat Top Mountain and knew we were getting close. The trail snaked its way past a campsite and worked its way into the beautiful valley in front of us.
At about 2.95 miles, we reached a downed tree that one of our friends and I decided to climb. I was really hoping for a great photo opportunity of the lake, but wild enough, all I was able to see was a higher version of the same view on the trail. We scrambled down the tree and found the fork off of Fern Lake Trail that lead us to Lake Helene. As we approached the lake, I noticed a waterfall in the distance (Grace Falls) and wanted to snap some long exposure shots of it. Although I was not able to reach the falls,  I did find a fantastic rock outcropping that I scrambled up. At the top, there were excellent views into the valley and of Fern Lake in the distance.
We all snacked, hydrated and took several individual and group photos, but the clouds started to look very angry so we packed up and headed back down towards the parking lot. After a quick hour, we had reached the lot and made it just in time to get on one of the last shuttle buses to the Park and Ride lot. At this point, we had all had enough of shuttle buses, but the fun had just begun because we stopped at every single pick-up area (even if there was clearly no one waiting at the stop). The nightmare continued as we waited for the shuttle to bring us back to our car, which again stopped at every.single.parking.lot. It was clear (because everyone on the packed bus had made it vocally known several times) that we were all going to the same lot, but the bus driver was either deaf or did not recognize reason, because we again, stopped at every single lot on the way back to the Discovery Center.
By the time we got back to the car, it was several months later and my beard had nearly doubled in size. In all seriousness though, the transportation system in Rocky Mountain National Park needs some serious help. On a positive note, we all enjoyed the hike to Lake Helene, but I vowed to never come to "Rocky" during a summer weekend again unless I was arriving before or after the sun did.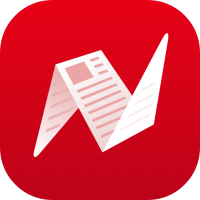 This is original content from NewsBreak's Creator Program. Join today to publish and share your own content.