Mt Yale is a Class 2 14er located near Buena Vista, Colorado. Part of the Collegiate Peaks, Mt Yale can be hiked from a few different routes, the most common being the Southwest Ridge accessed via Denny Creek Trailhead. The hike to the summit is mostly packed dirt but the last ¼ – ½ mile involves some rock scrambling. Mt Yale is a popular hike because of its easy trail access off Cottonwood Pass which can be driven to year round.
Mt Yale Quick Facts
Virtual Trail Guide: Mt Yale
Mt Yale Trail Rating: ★★★ (⅗ Stars)
Distance: 9.8 miles RT
Elevation Start: 9,923 ft
Summit: 14,199 ft
Total Elevation Gain:  4,300 ft
Estimated Time to Complete: 5.5-6.5 Hours RT
Difficulty: Moderate What does this mean?
Class: Class 2 – What does this mean?
Season: July – September (Expect Snow outside of this period)
Directions to Mt Yale
Trailhead: Denny Creek
Getting Here: From Buena Vista, take Main Street (CO Highway 306) for 12.1 miles to reach the trailhead on your right. You can enter Denny Creek Trailhead into your favorite navigation app.
Parking: If hiking Mt Yale from the Denny Creek trailhead (Southwest Ridge), there is a decent sized parking lot that can fit about 30 cars. This area is very popular and can fill up on a busy weekend. Parking is free and there is a non-plumbing bathroom available. As of 2018, the Denny Creek parking lot has been expanded, but still fills up on busy weekends.
Fees: None
Summary
Dogs: Mt Yale is dog friendly and a good hike for dogs until the last ½ mile or so. At that point, there is a small section of class 2 scrambling that when wet or snow covered can be a very tricky traverse for a medium or small dog. Even when dry, depending on the route you take, there will be several small jumps that your dog will need to make. If your pet has experience with rock scrambles, it is not a deal breaker, but when we took Juno to the summit there was a few inches of fresh snow that made it tricky. If your pup is a "puller," the way down might not be super fun as the trail is mostly packed dirt and can be slippery, even when dry.
Camping: Camping is available near the Denny Creek TH at the bottom of Mt Yale along State Highway 306. There are a handful of roadside camping areas in addition to a few campgrounds (Hughes Meadow and Collegiate Peaks) if that is more your scene.
Make it a Loop: Mt Yale is an out and back hike, but if you are looking for other hikes in the area the Collegiate Peaks are packed with them. View a map of all of my hikes in the area here.
Trail X Factors: Summit Scramble
The trail to the summit of Mt Yale is very straightforward with one exception- the final scramble at the summit. If there is a bit of morning dew or other precipitation on this small section of rocks, it can hinder your swift trip to the summit. When we hiked Mt Yale, there was a dusting of snow on these rocks and it caused that last 1/2 mile to take about 30 minutes. If you are hiking with a pet, this section can be especially tricky. My advice would be to stay as central as you can on the ridge as it provides the most direct route to the summit. . Once past the first rock group, you will want to follow the trail to the left side of the ridge and proceed up to the summit of Mt Yale.
Hike Tip(s): If you are looking for a "14er" to hike later in the fall or in the early winter, Mt Yale might be a good option. The hike to the summit is almost all packed dirt on a fairly wide trail. Even in the winter, Mt Yale is a a moderate hike because outside of the final rock scramble, the trail is fairly easygoing and the trailhead provides access year round which can not be said about many other 14ers in the area. If you do plan on hiking with snow, adjust your equipment accordingly to include hiking poles/mountain axe, microspikes, snowshoes, warmer clothes and BE SURE to understand avalanche signs and risk because this route is heavily avi prone.
Best Views: The views on Mt Yale start early and often once you start getting to treeline. Once above the trees your views to the south and west are awesome. On the summit of Mt Yale, the best views (in my opinion) are southwest and northwest.
My Trip to Mt Yale: September 2016
*This was my initial visit to Mt Yale – I have since summited again in June 2019.
It was a rare day, one that only happens about once a year (and probably never again) Jackie decided to join me on a "14er" hike. EDITORS NOTE: Since this hike, Jackie has not agreed to summit another 14er) We had planned a beautiful fall weekend of camping and hiking, but the early season snow decided to ruin our plans. Instead, we made a backup plan to hike Mt Yale.
When picking out a "14er" to hike, I was looking for one in the area we were camping that was relatively short distance-wise and Mt Yale fit the bill.
Jackie, Juno and I arrived to Denny Creek trailhead around 5AM and it was a ghost town. The fall morning was chilly, but the stars were sparkling in the early morning sky when we hit the trail.  For the first few miles, the trail worked its way along Denny Creek up into the valley underneath Mt Yale on a wide rocky trail. About a mile into the hike, we crossed Denny Creek and started working our way up the valley to the doorstep of Mt Yale.
At this point the sun was starting to rise and we thought it was a perfect time to stop and eat breakfast. Problem was, someone *cough Jackie* forgot all of the food in the car. Luckily, I have a big brain and always have backup food in my bag.
We enjoyed a quick bite to eat, gave Juno some water and continued on our way. At this point, we were now a couple miles into the hike.  The trail turned to packed dirt and would remain this way until the final ridge of Mt Yale. The trail worked its way up a series of hills and eventually the summit of Mt Yale appeared to the north of us. From this point, we could see most of the remaining trail all the way up to the top of the ridge. The night before had left a light coating of snow on the higher sections of the mountain which would come into play as we worked our way up to the final ridge of Mt Yale.
For most of the hike, Jackie, Juno and myself were the only hikers on Mt Yale, but as we approached the last ½ mile of the mountain, we were joined by another couple of people. This final stretch of the hike would prove to be the most difficult because of the fresh snow. Although the final rock scramble was only Class 2, the trail was almost impossible to follow since we were the first ones on the mountain that day. Juno had some trouble with the slippery, wet rocks, but honestly I was so impressed with her ability to hop from rock to rock and navigate through the high boulder field.
Once we reached the summit, everyone was happy to be through that tough section of trail, but dreaded the way down since the morning sun was melting the fresh snow. It took us about four hours to cover the nearly 5 miles and 4,000+ feet of elevation to reach the summit of Mt Yale.  The final ½ mile probably took a good 20-30 minutes because of the fresh snow, navigating Juno and trying to find the trail.
After enjoying the beautiful fall views from the top of Mt Yale and splitting the remaining food, we started our descent. The hike down from the summit was flat out not fun. The melted snow made that top rock scramble even more tricky than before and the packed dirt trail was very slippery, especially with a husky who likes to pull and chase every moving creature on the mountain.
When we finally did reach the Denny Creek parking lot, we were all ready for pizza and beers (Juno had to settle for treats and water) at our favorite spot in Buena Vista. Mt Yale was a decent hike with trail conditions that left something to be desired. However, we all successfully completed the hike and I was proud of both Jackie and Juno.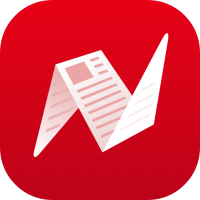 This is original content from NewsBreak's Creator Program. Join today to publish and share your own content.