Huron Peak is a popular "14er" located in between Leadville and Buena Vista. The beautiful mountain is located in San Isabel National Forest and barely makes the elusive ranks of being a "14er" by just 8 feet. Huron Peak is a moderate hike besides the last ½ – ¼ mile which gains about 800 feet. The trail to the summit is mostly packed dirt and involves a minor scrambling on easy class 2 terrain once on the saddle to gain the summit. Huron Peak has great summit views and is a solid hike for those getting into 14ers. 
Huron Peak Quick Facts
Virtual Trail Guide: Huron Peak
Huron Peak Trail Rating: ★★★★★ (5/5 Stars)
Distance: 10.49 miles RT (Includes 3.6 miles of 4×4 road), 6.89 miles RT (upper TH) 
Elevation Start: 10,293 ft
Summit: 14,009 ft
Total Elevation Gain: 3,700 ft
Estimated Time to Complete: 5-7 Hours from lower TH, 4-5 Hours from Upper TH
Difficulty: Moderate What does this mean?
Class: Class 2 – What does this mean?
Season: July – September – Expect Snow And/Or a Much Longer Approach Outside of these months
Directions to Huron Peak
Trailhead: Clear Creek/S. Winfield
Getting Here: Huron Peak has a few different routes to the summit, but they all start from the same general trailhead area. To access the trailhead, turn onto Chaffee County Road 390 (20 miles south of Leadville, 14.5 miles north of Buena Vista). Take 390 (starts off paved, turns into well maintained dirt road) for 11.8 miles until you reach the replicated ghost town of Winfield. Turn left here and follow the road for another .1 miles to the lower trailhead parking area. If you have a higher clearance car, you can drive the remaining 2 miles to the upper parking area. If you are driving to the upper Huron Peak parking area, stay right at .7 miles and continue straight at the 1.7 road junction. The main trail to Huron Peaks starts left of the trailhead sign.  
Parking: There are two main parking areas (upper and lower). The lower lot can fit 10-15 cars while the upper lot can fit 30 or so cars. Parking is free at both areas and the lower TH (official parking area) has a non plumbing bathroom.
Summary
Dogs: Huron Peak is a pretty solid "14er" to bring your dogs along. There are several water sources along the way including a good sized pond before the final ridge stretch of trail (about 1 mile from the summit). I probably saw about 30 dogs during my hike of Huron Peak, so just keep that in mind if your dog does not jive well with others or if you are a hiker that dislikes dogs. Terrain-wise, the trail to Huron Peak is almost all dirt until the last ½ mile or so where the trail has a bunch of loose gravel that can be tricky for dogs that pull on leash, especially on the way down. 
Camping: There are several camping spots along County Road 390 but the best spots in the area are located along the 4WD road up to Huron Peak. Both sections are popular spots to camp and can fill up on busy weekends.
Make it a Loop: The main route (Northwest Slopes) to Huron Peak's summit is an out and back but you could descend via the Southwest Slopes to make this a full loop. The Southwest Slopes add about 2.5 miles RT to your hike. If you want to further extend your hike
Trail X Factors: Dog Friendly 
Huron Peak is a great hike to bring your dog along, I knew that much before going into the day. However, I had no idea how dog friendly it really was! I admit, I got to the trailhead pretty late in the morning (8AM ish) but I easily saw over 30 dogs during my hike. This was no problem for me since I had our husky, Juno, with me and she gets along great with other people and animals. However, if hiking around dogs is not your cup of tea, Huron Peak might be a hike to avoid.
Hike Tip(s): My tip for Huron peak involves the 4WD road to the trailhead and upper parking area. If you plan on attempting the drive, make sure your vehicle has high enough clearance to get over 6-12 inch rocks and go through some deeper ruts and puddles. If your car doesn't fit those requirements, bring a bike to knock out those extra 4 miles. You can easily lock your bike to the trailhead sign without someone driving off with your prized transportation.
Best Views: Huron Peak is located in a beautiful valley in the San Isabel National Forest. When you start in the forest, there are not many opportunities to snap photos so you might be better off with your camera in your bag. Once you leave treeline however, the trail opens to a fairly large field that presents fantastic opportunities to view The Three Apostles (a popular trio of mountains nearby) in addition to the many other beautiful peaks in the area. My favorite spot to take pictures was at the small pond towards the base of Huron Peak.
My Trip to Huron Peak: September 2016
*2020 Update: I hiked Huron Peak again with Juno in 2020, please check out my virtual trail guide below! 
My trip to Huron Peak was the last day of an extended hiking trip during Labor Day weekend 2016. The day before, I had hiked another pair of 14ers in the area and my legs were a bit tired. Juno and I had, camped along County Road 390 the night before. Although the ground was wet with rain and the night felt more like fall than summer, we did get a good night sleep and were ready to tackle our 3rd peak in 2 days.
I packed up our tent and headed to the trailhead around 7:30AM, it was a late start for my standards but Juno and I both needed the extra "z's" . I had an outside hope for my car to make the drive up to the upper trailhead, but those thoughts were quickly dashed (literally .10 miles into the drive) when I came upon some pot holes that were far too deep for my Subaru Legacy to get around.
Begrudgingly, I parked the car and we hit the 4WD road. The 2 miles passed extremely quickly and there was relatively little elevation gain. After about an 45 minutes we reached the upper parking area were there probably about 20 cars already in the lot.
As we started our hike up to Huron Peak, I noticed that the skies were extremely gray and looked like it was going to rain. Since the night before was very wet, I did not think it was out of the question. I made a mental note to keep an eye on the sky and listen for thunder or lighting in the area. After about a quarter mile on the trail, we reached a small stream that we passed over in order to continue up the mountain. I noticed there was another trail that went up along the stream and crossed over higher up. (I found out later that this trail leads to a higher point up on the trail but is not the "official" way up the mountain). Juno drank some water out of one of the streams and we continued up the trail.
During our first miles of hiking, we passed several groups of people who were coming down from the summit. This was somewhat of an odd sensation for me since I am usually one of the first ones up any given mountain. However, avoiding these morning crowds would mean that our summit time and descent would be basically to ourselves. 
The trail worked its way up several switchbacks winding through the forest that covered the slopes of Huron Peak. Eventually, we reached the tree level of the the valley and the trail opened up to a massive open meadow at the base of Huron Peak. From this point, we could see the top of Huron Peak which seemed so close but was still several miles away. We were only at 12,000 feet, so I knew the remaining trail to the summit was going to be very steep.
We stopped for a quick snack and drink at a pond in preparation for the home stretch of trail that looked like it was not going to be very fun. I don't mind steep trails, but when you have a steep trail on packed dirt. you're gonna have a baddd time. As we left the pond, the trail would work its way up several switchbacks and constantly gain more elevation until we finally reached the shoulder of Huron Peak. From the shoulder of the mountain, the trail worked its way right and got even more steep. In fact, the final ½ mile picked up about 700 feet in elevation.
When we reached the top of Huron Peak, those grey clouds that I had been monitoring all day began to pass over more frequently, so our time at the summit was somewhat brief. Juno was pretty tired but I was so proud of her. In two days she had just climbed more "14ers" then some people will ever climb in their life. I wish she could understand how grateful I was to have her as my hiking partner that weekend, so I tried to get my message across in doggie treats.
That same ½ mile that was very steep on the way up was just as treacherous on the way down, especially with a dog that was anxious to meet new "friends" aka pull me on her 6 foot leash. We quickly blew by several groups of people and were off the upper section of Huron Peak in under an hour. Outside of a few bathroom breaks, the remaining trip back the car was extremely uneventful.
After about 6 hours we were back at the lower parking lot and my brain was noodles and my legs were fried. Juno got in the car and was already sleeping by the time we drove off a few minutes later. Huron Peak was a great hike and not terribly difficult outside of the ½ mile stretch near the summit. If we had a 4WD I would imagine we could have knocked out this hike in 4 – 5 hours no problem. The area around Huron Peak was beautiful and I imagine I will be back in the future to hike some other trails.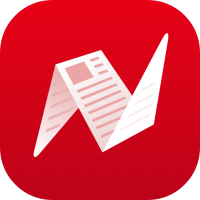 This is original content from NewsBreak's Creator Program. Join today to publish and share your own content.