Tabeguache Peak is a "14er" located near the town of Salida, Colorado. This peak involves over 5,000 ft of elevation gain in just 5.5 miles and is commonly paired with neighboring Mt Shavano. This moderate to difficult hike has outstanding views from the summit in almost all directions. The summit of the mountain is very rocky but if you are lucky you can have it all to yourself since Tabeguache Peak does not get extremely busy.
Tabeguache Peak Quick Facts
Tabeguache Peak Trail Rating: ★★★★ (⅘ Stars)
Virtual Trail Guide: Tabeguache Peak
Distance: 11.52 miles RT
Elevation Start: 9,760 ft
Summit: 14,155 ft
Total Elevation Gain: 5,400 ft
Estimated Time to Complete: 6-8 Hours RT
Difficulty: Moderate / Difficult What does this mean?
Class: Class 2 – What does this mean?
Season: July – September
Directions to Tabeguache Peak
Trailhead: Mt Shavano Tabeguache trailhead
Getting Here (Via Mt Shavano Route): Tabeguache Peak is accessed via US 285 near the town of Poncha Springs. Find your way to county road 140 which is about 21 miles south of Buena Vista. Once on CR 140, drive about 1.7 miles and turn right onto County Road 250. This road starts off paved but quickly turns into a well maintained (2WD) dirt road. Stay on CR 250 for 4 miles until you reach a Y in the road. Bear left here to turn onto CR 252 and continue another 2.9 miles where you will cross a cattle guard. Around this point there may be a few "tougher sections" of the road but most cars should be able to access the Mt Shavano / Tabeguache  Peak trailhead no problem. Continue for another .2 miles where you will reach the trailhead parking lot. You can enter "Mt Shavano+Tabeguache trailhead" into your favorite navigational app.
Parking: Free parking is available with a non-plumbing bathroom. The parking lot can only fit about 40 or so cars but typically does not fill up, even on busy weekends.
Summary
Dogs: Tabeguache Peak is doable with dogs, but there is a bit of scrambling (class 2 at the highest) so you may have to carry an inexperienced or smaller dog through sections of the ridge-line in between the Mt Shavano / Tabeguache Peak ridge-line. After reaching the saddle of Tabeguache Peak the trail is a bit hard to follow and is very rocky, which is why this section is not exactly easy on their paws.
Camping: Although camping is not allowed at the trailhead, there are several spots along CR 250 and CR 252. Some of the better spots are about 4 or 5 miles in and on the right side. There is ample fire wood, so no need to bring your own and camping is free.
Make it a Loop: Tabeguache Peak is commonly paired with Mt Shavano. If you are just looking to hike Tab Peak, you can hike via the West Ridge on the Jennings Creek trail.
Trail X Factors: Lack of Defined Trail to summit 
The hike up to the 14,155 summit of Tabeguache Peak is fairly straight forward with the exception of the last 1/2 mile. While it is not something that will ruin your hike or get you lost, the trail from the saddle of the mountain to the summit is somewhat undefined. If there is some snow on the ground or you are hiking at night it could be tricky to find the most direct line up towards the top.
Hike Tip(s): If you plan on hiking Tabeguache Peak from Mt Shavano, be sure to check the weather so that you can plan your start time accordingly. Once you reach the top of Shavano, there is no shelter or cover from any incoming weather (learned the hard way). I did have luck with cell phone reception (on Verizon) at the summit of Mt Shavano, so it might not be a bad idea to check the radar before continuing on towards Tabeguache Peak.
Best Views: This hike basically has awesome views from the time you leave treeline to the time you summit Tab Peak. My favorite views are from the ridge of Shavano to the summit of Tabeguache but you really can't go wrong on this hike.
My Trip to Tabeguache Peak: September 2016
My trip to Tab Peak started at Mt Shavano, for a full review of that hike visit this page.
From the summit of Mt Shavano, the trail was a bit hard to follow along the ridge of Mt Shavano down to the saddle separating the two mountains.  There were sections that were blatantly obvious, but others were more a choose your adventure situation. However, the general goal was to work down to the saddle in between Mt Shavano and Tabeguache Peak. From this saddle, there were several trails that I noticed I could follow to the summit. Since I had Juno (our dog) with me, I tried to pick routes that were more paw friendly.  I learned the hard way that many of these trails ended abruptly after 10 or 20 yards. Finding a way to the top was not difficult, but I had to be careful of the footing since the remaining ½ mile to the summit was essentially one big boulder field with lots of loose rocks. I tried to work my way on existing trails up to the Tabeguache Peak ridge. My hope was that the rocks would be larger and we could do more boulder hoping than stepping on rocks that always seemed to slip down the slope when any weight was applied on them. Eventually, we reached the summit and enjoyed the top of Tabeguache Peak to ourselves. The views were stunning. Even though Mt Shavano was less than a mile away, I felt that the views from Tabeguache Peak just blew Mt Shavano's away.
Juno and I re-hydrated, enjoyed some snacks, (attempted) to snap some group pictures and eventually moved on down towards Mt Shavano. I was not looking forward to the trek back up the saddle and I was eyeing some clouds in the distance that did not exactly look friendly.
I took what I hoped would be a more dog friendly route back to Mt Shavano and we reached the summit just as it started to rain/snow again. I was not in the mood to be struck by lightning so instead of hanging out, I tried to move us down from the summit of Mt Shavano was quickly as possible. We did eventually reach tree line and dealt with on and off rain for the next few hours. I was extremely proud of Juno for conquering more "14ers" in one day (two) than some humans have ever done in their life. More importantly though, I was impressed about her ability to deal with other hikers and dogs. We still had to work on chasing wildlife, but hey, even I get excited when I see that.
Tabeguache Peak is a beautiful hike with stunning summit views. The hike up the summit is not the easiest one and hiking the ridge from Mt Shavano does involve some class 2 scrambling, but all in all I would highly recommend this peak to all hikers.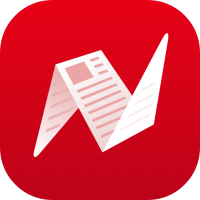 This is original content from NewsBreak's Creator Program. Join today to publish and share your own content.