Mt Shavano is a "14er" located near the town of Alma, Colorado. This peak involves about 5,000 feet of elevation gain in just 5 miles and is commonly paired with Tabeguache Peak. This moderate hike has a variety of camping spots within a few miles of the trailhead and offers other trails in the area for those in your party that do not want to make the hike to the summit.
Mt Shavano Quick Facts
Mt Shavano Trail Rating: ★★★★ (⅘ Stars)
Virtual Trail Guide: Mt Shavano
Distance: 9.9 miles RT
Elevation Start: 9,760 ft
Summit: 14,232 ft
Total Elevation Gain: 4,600 ft
Estimated Time to Complete: 6-7 Hours RT
Difficulty: Moderate / Difficult What does this mean?
Class: Class 2 – What does this mean?
Season: July – September
Directions to Mt Shavano
Trailhead: Mt Shavano Tabeguache trailhead
Getting Here (East Slopes – Standard Route): Mt Shavano is accessed via US 285 near the town of Poncha Springs. Find your way to County Road 140 which is about 21 miles south of Buena Vista. Once on CR 140, drive about 1.7 miles and turn right onto County Road 250. This road starts off paved but quickly turns into a well maintained (2WD) dirt road. Stay on CR 250 for 4 miles until you reach a "Y" in the road. Bear left here to turn onto CR 252 and continue another 2.9 miles where you will cross a cattle guard (basically a metal grate in the road). Around this point, there may be a few "tougher sections" of the road but most cars should be able to access the Mt Shavano trailhead no problem. Continue for another .2 miles where you will reach the trailhead parking lot. You can enter "Mt Shavano+Tabeguache trailhead" into your favorite navigational app.
Parking: Free parking is available with a non-plumbing bathroom. The parking lot can only fit about 40 or so cars, but typically does not fill up, even on busy weekends.
Summary
Dogs: Mt Shavano is dog friendly and an okay summit for dogs. There are a few water sources along the way (a stream at mile 1.55 is a good pumping source). The trail to the summit mostly consists of packed dirt but the last ¼ mile becomes rockier with some class 2 scrambling and may be tough on your pup's paws.
Camping: Although camping is not allowed at the trailhead, there are several spots along CR 250 and CR 252. Some of the better spots are about 4 or 5 miles in on the right side of the road. Camping is free and there is ample fire wood in the area, so no need to bring your own.
Make it a Loop: Mt Shavano can be extended by pairing Tabeguache Peak where you can make a complete loop (that ends in different parking area) or double-back on the ridge-line back to Mt Shavano.
Trail X Factors: Two 14ers One Hike
If you are hiking Mt Shavano, you might as well pair this hike with neighboring Tabegauche Peak. You can read a full guide on both of them together here. If you do plan on doing this, you will technically summiting three 14ers in one day which can be very taxing on both your lungs and legs. However, if you make it to the top of Shav and the weather looks good you might as well pair it with Tab.
Hike Tip(s): If you plan on hiking Mt Shavano and adding 14ers to your list of accomplishments is important to you, pairing Tabeguache Peak with Mt Shavano is a must. Regardless of whether you plan on hiking both of these 14ers or just one, make sure the weather is good because there absolutely no reprieve from the wind or any storm that rolls in for 80% of this hike.
Best Views: This hike basically has awesome views from the time you leave treeline to the time you summit of Mt Shavano. My favorite views are right when you leave treeline and then on the summit looking west and north.
My Trip to Mt Shavano: September 2016 
Before diving into Mt Shavano, a bit of backstory. Labor Day weekend Jackie was going out of town for a wedding and I had planned an epic long weekend packed with four "14ers". Life almost never goes as planned though. Jackie volunteers at an animal shelter and I always told her "Do not let me come visit, we will leave with a dog." One trip to the animal shelter later, we rescued a beautiful 2 year old husky who we named Juno. The "epic" trip I had planned, was immediately flushed down the toilet because almost all of the peaks involved class 3 and 4 scrambling, which a dog has no business attempting. I called an audible to my plans and decided on heading to Mt Shavano the Friday of Labor Day weekend.This weekend would be a huge test for Juno since I barely knew her or her hiking abilities. Spoiler Alert: She killed it.
Now, back to Mt Shavano. Juno and I arrived to the trailhead around 4:50AM Saturday morning after camping in the area the night before. There were other cars in the parking lot, but we did not encounter another soul on the mountain until several miles into our hike. The first few miles worked through the thick, lush, forest. We crossed a few small streams and slowly worked our way out of the valley up towards the southern slopes of Mt Shavano. The sunrise was an amazing blend of bright, highlighter shades of colors. I tried taking a few pictures of it, but Juno had other plans and did not feel like hanging out while dad set-up a tripod. #dogprobz
After an hour or so of working our way up out of the valley, the trail headed west and we were able to see its path all the way up to the south saddle of Mt Shavano. The trend I continued to notice, was that the trail up to Mt Shavano was not flat. In fact, from the trailhead the elevation gain was about 5,000 feet and it 100% felt like that. I was carrying a heavy pack, but every single step I took felt like it was going uphill. Note: Look, I knew what I was doing (climbing a mountain) but my point is that sometimes the trail is flat and steadily works up the mountain. Mt Shavano was like getting on an escalator straight to the summit.
As we approached the ridge-line, I noticed a large group of animals closer to the top of the ridge. I could not tell what they were, but as we got closer, Juno picked up their scent and started going BAH-NA-NAS. I had only known this dog for a few hours but she was FIRED up about these animals. She was sniffing the side of the trail like there was poop (her favorite thing – aww, cute…I know) covering the mountain. Several minutes of sniffing later, we neared the top of the saddle and saw a group of big horn sheep. They took one look at Juno and almost in unison seemed to say "NOPE!" and as a group pranced away. Juno was heartbroken and I was just glad to be able snap a couple shots of them before they ran off.
The trail on the ridge-line was flat (Thank tha lawwwd) for about 200 yards (dammit) and then worked its way north up the final stretch of Mt Shavano. There were several trails to the summit at this point and all of them involved some form of loose rock or gravel. Eventually, we reached the summit of Mt Shavano with a respectable time for Juno's first 14er of 4 hours. We snapped some pictures, I shattered my camera (literally put it down for one second and it fell 4 feet into some rocks – nice!), re-hydrated and a storm rolled up to the summit of the mountain in a matter of seconds. I will admit, I had been eyeing the dark clouds in the distance for a while, but this storm took all 4 of us on the summit by surprise. Snow pellets (snow in the consistency of salt you put on your drive-way) began falling on us and we had a decision to make: Hunker down for the storm and hope it passed or turn around and hike down the exposed ridge-line in the snow.
Juno couldn't talk (had not had the chance to train her on English yet) but I knew her vote was to get out of the snow and I did not feel like throwing away 5 miles since Tabeguache Peak was so close. I found a little rock cave that got us both out of the precipitation and we got comfy. The storm raged on for about 20 minutes and it was all gravy until I heard thunder accompanied by the crack of lighting. I will basically hike through anything: snow, rain, sleet, hot or cold weather…whatever. The one thing I do not like to play around with is lighting. When I heard the handful of strikes, I immediately tried to locate where they were. The good news was that they appeared the be just north of us. The bad news was that the word "just" in this case translated to a distance of less than half a mile.
I began to Google what to do if struck by lightning, Juno was napping next to me. Oh what it's like to be young and naive.
Luckily, the storm eventually rolled over us and some hikers coming from Tab Peak walked by our "cave" and informed us it was blue skies. I was ecstatic and extremely grateful to have dodged a bullet. I woke Juno up from her nap and we continued on towards Tab Peak.
Check out my full review of Tabeguache Peak here. 
After conquering Tab Peak and making our way back towards Mt Shavano, more storm clouds rolled in. I was not in the mood to hang out on the summit again so I high-tailed it down the ridge-line.  We did eventually reach the tree-line but dealt with on and off rain for the next few hours. I was extremely proud of Juno for conquering more "14ers" in one day (two) than some humans have ever done in their life. More importantly though, I was impressed about her ability to deal with other hikers and dogs. We still had to work on chasing mountain goats, but hey, even I get excited when I see them.
Mt Shavano was a challenging but beautiful hike. The trail was not overly crowded and the views from the summit were pretty solid. I am not sure if I would hike Mt Shavano by itself, but if you are heading to Tab Peak, be sure to summit Mt Shavano as well.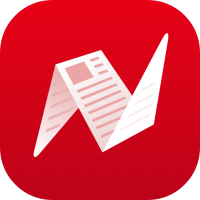 This is original content from NewsBreak's Creator Program. Join today to publish and share your own content.