Mt Sherman is a "14er" located in central Colorado. The trek to the summit is fairly "easy," making this 14er widely known as one of the easiest in the state. Although the mileage is short, don't take this mountain lightly as the hike starts at over 12,000ft in elevation. Expect heavy crowds on this hike, especially during summer weekends. What makes Mt Sherman unique is the large portion of the trail that works its way through old mining buildings.
Mt Sherman Quick Facts
Mt Sherman Trail Rating: ★★ (⅖ Stars)
Virtual Trail Guide: Mt Sherman & Dyer Mountain
Distance: 5 miles RT
Elevation Start: 12,065 ft
Summit: 14,035 ft
Total Elevation Gain: 2,100 ft
Estimated Time to Complete: 3-4 Hours RT
Difficulty: Moderate What does this mean?
Class: Class 2 – What does this mean?
Season: July – September
Directions to Mt Sherman
Trailhead: Fourmile Creek trailhead
Getting Here: There are two main routes to summit Mt Sherman. The most popular way and what this guide is based on, starts at Fourmile Creek Trailhead located outside of Fairplay. If you do not wish to climb from this side, you can take the trail from Leadville on the west side. To get to Fourmile Creek, head to Fairplay and about a mile south of the "downtown" area, turn onto County Road 18 (Fourmile Creek Rd). Follow this road straight for about 10 miles until you reach several small parking areas and eventually a gate. This gate is usually closed and although the road is rough in points, most 2×2 cars can get to this point if the road is dry.
Parking: The "main" parking area is located right behind the gate near the lower mine area. This area can fit about 8-10 cars, but there is also room on the side of the road and a small lot about ¼ mile from the gate. Parking is free, but there are no bathrooms available at the trailhead.
Fee: There is no fee to hike Mt Sherman.
Summary
Camping: There are ample car camping spots along County Road 18. Make sure that you drive at least 4 or 5 miles into the road before scouting out a spot and pay attention to all private property signs though because there is private land surrounding a large section of the area near Mt Sherman. If you don't want to car camp, there are a handful of campgrounds (4 Mile, Horseshoe) that you can contact the forest service for more information on.
Dogs: Mt Sherman is dog friendly and is an okay hike for dogs. There are no sources of water along the way outside of the streams running through the lower mine (which I would highly recommend avoiding) and the terrain is quite rocky in parts. However, if you have a pet that is used to hiking in Colorado, Mt Sherman should not be a problem for you fury friend.
Make it a Loop: Mt Sherman is an out and back hike. If you are looking to extend your trip, you can always bag Mt Sheridan which is located right next to Mt Sherman and shares the same ridgeline. To summit Mt Sheridan, simply follow the trail left when it reaches the initial ridgeline. In addition, you can hike out to Horseshoe Peak which is a centennial located in the area
Trail X Factors: Mine
There are abandoned mines all over Colorado; after all mining is a massive part of the state's history. However, the ability to hike a "14er" that also works its way through an abandon mine is unique to Mt Sherman. Sure, this hike involves mostly exposed rocky trail like a hundred other peaks in Colorado, but at least you can break up the monotony with the old buildings, artifacts and abandoned mine shafts throughout the base of the mountain.
Hike Tip(s): If climbing your first "14er" is on your summer to do list, I strongly recommend Mt Sherman. The hike is not extremely taxing, provides a unique environment to hike and is far less popular than other mountains in the are *Cough – Grays & Torreys Peaks, Mt Bierstadt, Mt Evans* Mt Sherman also provides a bit of extremely minor class 2 hiking towards the top of the mountain where the trail is only about 5 feet wide in sections. While this may be scary for some, it adds another unique fold to this beautiful hike.
Best Views: Mt Sherman is another fantastic peak to watch the sunrise or set (I feel like I say that about every single mountain in Colorado). The hike to the summit will probably involve little wildlife, so your telephoto lens is not a priority on Mt Sherman. While there is some water in the hike, long exposure water shots are also out of the picture (pun). Although views on the hike up are beautiful, I find the best views on the summit looking west and north. It is also cool to spend some time to explore the mining ruins if you like history.
My Trip to Mt Sherman: August 2016
Things don't always go as planned. My trip to Mt Sherman was part of a bigger weekend plan: bag Mt Sherman Saturday afternoon, head to Mt Elbert Sunday morning, go home with 2 more "14ers" under my belt and celebrate by rock climbing. Lets just say 1 out of these 3 things ended up happening.
I arrived to Mt Sherman (the Leadville side) around 3PM. Long story short, I couldn't locate the proper trail to the summit. I ended up hiking to around 13,000 feet on the trail I thought was the correct one. Spoiler alert, it ended abruptly. The clouds were not looking extremely friendly and the daylight was fading so I swallowed all of my pride and headed back to my car. I had planned to hike the west side (close to Leadville) of Mt Sherman so I could camp near Mt Elbert and summit it on Sunday morning.
I decided to bail on Mt Elbert,  knowing I could bag Mt Sherman and still get home with plenty of time (and energy) to rock climb with Jackie later in the day. I ended up driving all the way around to the east side of the mountain (outside of Fairplay), found a camping spot and called it a day.
When I woke up early Sunday morning, I was well rested and ready to have round 2 with Mt Sherman. I arrived to the trailhead around 4:30 where a few other hikers were getting ready to make the summit. It was a blustery morning with a light coat of fresh snow on the ground, almost as if mother nature was reminding us all…winter is coming.
For the first time all season, I popped on an extra coat, along with my usual gear, and hit the trail. While working my way through the mine (staying on the main road) I noticed a small mine entrance and made a mental note to check it out on the way down. The road worked its way through the lower portion of the mine until it started to work its way north (right). I followed the trail as it snaked its way up towards the upper section of the mine where a large building clung on for dear life.
The sun was peaking out over the front range and I was now able to identify a few different ways to hike up to the initial ridge that separated Mt Sherman and Mt Sheridan. I picked a trail and was on the ridgeline a few minutes later. It took me about an hour to get from the trailhead to the ridgeline. At this point I looked for the trail I had attempted to find the day before and still was not able to locate it. Oh well, I knew I would make Mt Sherman's summit this morning.
Once on the ridgeline I banged a rusty (right) and started working my way up towards the first false summit of Mt Sherman. Late summer snow had fallen on the mountain in days prior to my hike which made for some tricky footsteps but for the most part the hike was the same as it would have been on dry ground (if not better in some places).
Eventually, I made my way to the next false summit and at this point the trail got significantly more narrow which provided a cool look down into the valleys on both side of the trail.
As I continued to work my way up the ridgeline, I realized that there was no one in front of me. It was certainly not my goal to be the first person to summit Mt Sherman on this day, but I would be terribly lying to you if I did not admit it gave me great satisfaction. The ridgeline eventually opened up to a large flat plain on the top of the mountain and I could see an American Flag signifying the summit of Mt Sherman about ¼ of a mile away.
I enjoyed the summit to myself for about 10 minutes, snapped my obligatory "summit" picture and made my way down to the car. The winds started to pick up and the clouds rolling in did not make me want to be on this mountain when they arrived.
My way back down to the car was very quick (about 50 minutes) and as I unlaced my boots it started to rain. At first a light drizzle and eventually a full blown downpour. Talk about perfect timing…Mt Sherman was a great quick hike that I would strongly recommend to friends and all of my readers in the future.
PS: For those of you wondering about the three things I set off to do this weekend, I was not able to climb because Jackie was sick when I got home from Mt Sherman. Like I said, things don't always go as planned.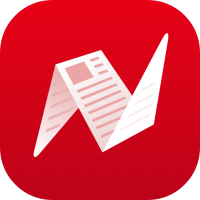 This is original content from NewsBreak's Creator Program. Join today to publish and share your own content.