Quandary Peak is a "14er" located about 15 minutes outside of Breckenridge, Colorado. The distance to the summit is relatively short, but don't let the lack of miles fool you, this hike is not a piece of cake. Due to its proximity to the popular ski town of Breckenridge, it is a heavily trafficked hike. I would recommend Quandary Peak to those looking to bag some of the easier "14ers" due to its proximity to Denver and relatively moderate hike to the summit.
Quandary Peak Quick Facts
Quandary Peak Trail Rating: ★★★ (3/5 Stars)
Virtual Trail Guide: Quandary Peak – Shows Winter Version of Same Route
Distance: 6.61 miles RT
Elevation Start: 10,898 ft
Summit: 14,265 ft
Total Elevation Gain: 3,350 ft
Estimated Time to Complete: 4-5 Hours (2-3 Hours Up, 1-2 Hours Down)
Difficulty: Moderate What does this mean?
Class: Class 1
Season: July – October (Expect snow outside of this period)
Directions to Quandary Peak
Trailhead: Quandary Peak trailhead
Getting Here: Quandary Peak is most commonly accessed through the ski town of Breckenridge. Take I-70 to exit 203 and follow this road straight until you reach Breck. Once through the town, continue on for about 8.8 miles until you reach Blue Lakes Road (County Road 850). Follow this for a few hundred yards and turn right onto McCullough Gulch Rd (County Road 851). You will see the lower parking area on your right, but can continue up to the trailhead and smaller parking lot which are both located another hundred or so yards up the road. The trail starts on the left side of County Road 851, 25 yards or so past the small parking area. You can enter this trailhead into your favorite navigational device.
Parking: There is one small (small like 5 cars or less) at the trailhead and another larger lot (about 20-30 cars) at the intersection of road 850 and 851. Note: Please respect the neighbors by parking in one of the two lots or along road 851. Parking is free, but there are no bathrooms at the trailhead besides good ole' trees.
Summary
Dogs: Quandary Peak is a dog friendly hike. The trail up to the summit is mostly packed dirt with some loose gravel and rock towards the summit. If you plan on bringing your dog, bring lots of water as most of the hike is exposed and there are 0 water sources along the way.
Camping: Camping near Quandary Peak is somewhat difficult since almost all of the land around the mountain is private. You can camp along the trail, just be sure to check in with Clear Creek County Park Rangers for any restrictions.
Make it a Loop: Quandary Peak is an out and back with few options to extend your hike in the area. Variations of Quandary Peak include the Quandary Couloir and Quandary Peak West Ridge.
Trail X Factors: Exposed Trail
Like many mountains in Colorado, Quandary Peak's summit and ridgeline are almost 100% exposed from the parking lot all the way up to the summit. This means that weather can play a huge factor in your hike. Harsh sun, whipping winds, rain and even snow all need to be expected on this hike. Take a look at the weather forecast before heading out so you know whether to pack your sunscreen or snowshoes. Also, since this trail is almost completed exposed and very popular, expect to have a "wow I almost rolled my ankle" kind of day. Loose gravel and sand make up many of the steeper sections of the trail, so do your ankles a favor and bring good shoes or boots.
Mick's Tip: Quandary Peak is one of the most popular 14ers in Colorado because of its location. If it's possible for you, climb on a weekday to avoid heavy crowds. If you are a weekend warrior like myself, get to the trailhead around 4AM and you should be hiking with relatively few people on the way to the summit. I personally love early morning hikes for many reasons:
You can see (and photograph) the stars on a clear morning.
You can watch the sunrise over the mountains which is always a beautiful way to start your day.
During the summer, there is always a great chance of seeing wildlife, like mountain goats, if you start your hike early.
Less People! – At the end of the day, my biggest reason for getting outside is enjoying nature and getting away from people. Getting an early start usually gives me the most 1v1 time with nature so we can have plenty of time to catch up on each others lives before our date gets crashed by the tourist wearing a Breckenridge T-Shirt that was made locally in China.
Best Views: Quandary Peak is an excellent spot to photograph the sunrise, stars and even sunset. Most of the mountain is exposed and the summit provides 360 degree views of many neighboring ranges and mountains. Quandary Peak is known to have mountain goats grazing its high elevation grass fields, so bring your favorite wildlife lens as well.
My Trip Quandary Peak: August 2016
Some days you just don't have it. My hike up Quandary Peak was one of those days. When my alarm went off at 2AM, I actually felt relatively well rested and was excited to drive up to Breck to conquer another "14er". However, as I started to pack my bag for the day, the head cold I had picked up the night before was worse than I remembered (Call me a wambulence).
This has happened to me before and in the past once I got my boots on the trail, I felt better and the cold moved on. Also, my mom always used to tell me that running was the best medicine for colds. I sacked up and started the dark drive into the mountains.
When I arrived at the parking lot, it was about 4:30AM and the moon was so bright I could have probably hiked without a headlamp. While I waited for my friends to arrive, I snapped some pictures of the moon and stars so that I could ditch the tripod for this hike (I am finally learning). A few minutes later, they arrived and we hit the trail.
The first mile or so from the parking lot, we were flying up the trail and I knew this pace could not last, especially with my energy level on "E" already. Luckily, this time I remembered to pack the appropriate clothes so duct tape was not a necessary part of my wardrobe and I was plenty warm. We worked our way up the loose rock and switchbacks until I reached the first false summit of the day and saw the true top of Quandary Peak in front of me. The sun was rising at this point and the sky was painted beautiful shades of red, orange, blue and even green. It was absolutely breathtaking.
We had just begun a conversation comparing my effort of hiking through the annoying head cold to Jordan's flu game when I noticed something moving on the trail in front of us. Mountain goats! I was so excited to see these beautiful white mammals. The ease in which they moved about the mountains was down right amazing and at the same time depressing because I had to stop every 6 feet to replace my internal batteries. We continued up the ridge towards the mountains and eventually got fairly close to them.
I always tend to narrate what I think animals are saying and this group was clearly saying "Hi!  Why are you sitting staring at us?…Seriously, keep moving, we need to finish breakfast." After snapping a few pictures, we listened to this made up request and continued towards the summit of Quandary Peak. The last ½ to ¼ mile up to the top was significantly steeper than the rest of the trail and was not extremely fun to tackle. Eventually, we did reach the summit and had it all to ourselves which was pretty nice. The views provided a great opportunity to see down into Fairplay, Leadville and many other mountains in the area (Democrat, Elbert, Lincoln, etc.)
On the way down, we did encounter a solid amount of people, but it was nowhere near the parade of people ascending Torreys Peak and Grays Peak a few weeks back. I got back to the car, then proceeded to drive home and collapse on the couch trying to get over my damn cold (end background music of world's smallest violin).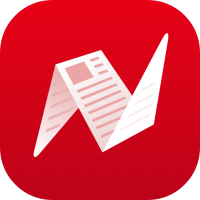 This is original content from NewsBreak's Creator Program. Join today to publish and share your own content.