By Natalie Bicknell Argerious
Awards up to $100,000 will be distributed to community-led projects aimed at reigniting the local economy during the Covid recovery.
Have you ever dreamt of organizing a public art installation, social media platform, or small business marketplace for your corner of Seattle? Or maybe you have another, more bolder idea for how to activate your neighborhood's parks, streets, or commercial spaces? If so, the City of Seattle might be interested in helping to fund your project — especially if it has an intentional focus on furthering racial equity.
Last weekend, the Seattle Office of Economic Development (OED) announced the debut of its Neighborhood Economic Recovery Fund, which will support community-led strategies such as public and commercial space activation, digital equity, outreach and other economic recovery projects that respond to the specific economic and community needs of neighborhoods across Seattle. In total, the OED will invest over $6 million through direct grants to neighborhood business district organizations and other community-based organizations. Of that sum, $1.2 million will be able made available for funding through the request for proposal (RFP) process.
The Covid pandemic has taken a toll on neighborhoods across Seattle, but not all have borne the weight of the pandemic's consequences equally. As a whole, lower-income and BIPOC (Black, Indigenous, people of color) residents have been disproportionately impacted by the pandemic, a trend that extends to the small businesses they own. Experts fear that the pandemic recovery is exacerbating income inequality — similar to what occurred after the Great Recession.
"In order for Seattle to have a truly inclusive economy, we must provide substantial recovery investments for our neighborhoods — particularly those who experienced the greatest economic, health and social devastation — to help our communities, businesses, and residents recover and thrive," said Pamela Banks, Interim Director of OED, in a press release.
The Neighborhood Recovery Fund is aimed at "partnering with our organizations already doing this work and welcoming the new ideas of others that are willing and ready to contribute to our collective recovery efforts," Banks said.
What kinds of projects is the OED seeking to fund?
According to the OED, eligible applicants include business, community, cultural or arts organizations, cultural districts, and small businesses such as community event producers, artists, consultants or a collection of individuals supporting neighborhood strategies with broadly shared benefits. 
Grants will fund recovery strategies and activities such as:  
Public and commercial space activations, including outdoor seating, retail/vendor markets, public art displays, music events, community events and commercial space pop-ups;  
Digital equity projects, such as neighborhood digital marketplaces for local small businesses;
Communications infrastructure development to create websites, social media platforms, and contact databases to circulate community news and resources. These must share information local businesses and events to spur economic and social activity within a neighborhood; 
Physical improvements in neighborhoods, such as lighting, sidewalk cleaning, murals, or façade to improve the quality of a neighborhoods physical space for the benefit of businesses, residents and visitors; 
Community safety projects, including business block watches and community organizing; 
Outreach to support businesses and connect them additional resources such as technical assistance and building partnerships between community organizations, service providers and residents;  
Other economic recovery projects that are specific to a particular neighborhood's needs. 
How will proposals be selected?
Proposals were will be selected based on how well they serve Seattle's highest Covid-impacted and high-displacement risk neighborhoods, and/or if they focus support on BIPOC communities and businesses. Additionally, projects will be vetted for their potential to stimulate economic activity and assist in economic recovery. The expectation is that the project will have strong community support and provide direct community benefits.
When are proposals due?
Proposals are due by Wednesday, October 7, 2021, at 5pm. There are also information sessions for interested applicants that will be hosted online. Two information sessions are remaining.  
During the sessions, attendees will have the chance learn more about the funding opportunity, how the application process works, and how to use the online grant portal. There will also be time devoted for questions and answers.
To request accommodations, assistance or interpretation to complete the application or at the information session, contact oed@seattle.gov or (206) 684-8090.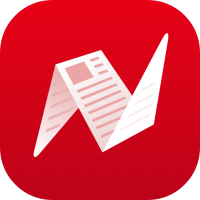 This is original content from NewsBreak's Creator Program. Join today to publish and share your own content.