By Natalie Bicknell Argerious
Plaintiffs in the lawsuit contesting the proposed Seattle City Charter Amendment 29 (CA29), nicknamed "Compassion Seattle" by supporters, were thrilled to learn this afternoon that King County Superior Court Judge Catherine Shaffer issued a ruling in their favor. The charter amendment will not appear on Seattle ballots this November.
"We're grateful this ruling will prevent a misleading and illegal use of local ballot initiative powers," said Katie Wilson of the Transit Riders Union in a press release. "It's important that voters fully understand what they are being asked to weigh in on, and CA29 makes promises it can't keep."
In their lawsuit, the plaintiffs, which included the Transit Riders Union, ACLU of Washington, and Seattle/King County Coalition on Homelessness, claimed that CA29 was "outside of the scope of the local initiative process" and thus should be removed from the ballot. According to reporting by The Seattle Times, Judge Shaffer sided with the plaintiffs' legal argument that the proposed amendment went too far in how it would dictate homelessness and land-use policies, despite the fact that she "liked the ballot initiative."
"The blunt tool of an initiative is not a way to address this complex and evolving crisis. The law recognizes this and so did the judge," said Knoll Lowney, attorney for plaintiffs, who had spoken optimistically about his clients' prospects for success in the weeks leading up to their day in court.
Compassion Seattle leader Tim Burgess said the campaign will not appeal the ruling because King County Elections' August 30th deadline for ballot preparations demands too quick of a turnaround.
Even without 'Compassion Seattle' on the ballot, homelessness will remain a key issue for voters
Discourse around CA29 revealed fault lines around the topic of homelessness, and in particular homeless encampments, that seem unlikely to be bridged in the near future. A spokesperson for the Compassion Seattle campaign urged voters to support candidates that advance centrist policies in line with CA29, just as opponents to the amendment celebrated their victory.
"While we are gratified that Judge Shaffer said that she would have voted for CA20 if given that option, we strongly disagree with her ruling today denying Seattle voters the opportunity to have their voices heard on the number on issue facing our city," Compassion Seattle said in a statement. "This ruling means the only way the public can change the city's current approach to homelessness is to change who is in charge at city hall. An appeal of the judge's ruling would not happen in time for the election. However, we urge the public not give up the fight. We can still make our voices heard in the elections for Mayor, City Council, and City Attorney. In each race, the difference between candidates is defined by who supports what the Charter Amendment was attempting to accomplish and who does not."
Yet for the moment, Seattle progressives are seizing on the opportunity to celebrate and look to the future.
"Every person in Seattle is concerned about homelessness. Today's ruling ensures all of us can focus on real solutions to help people get home and address homelessness in a coordinated, inclusive, and effective way," said Alison Eisinger, executive director of the Seattle/King County Coalition on Homelessness in a statement. "We need and deserve community-wide solutions that address the systemic causes of homelessness: solutions that work for people now and that last."
Shaun Scott, campaign coordinator for Nikkita Oliver and former Seattle City Council candidate, said Compassion Seattle "was never a serious response to homelessness, briefly united genuine progressives against their sham counterparts, served as ersatz platform for several Seattle candidates who now have no message, and didn't even make it to November ballot."
The terrain of the 2021 election has shifted. Compassion Seattle may be able to continue their fight on other fronts, but for now progressives are celebrating a victory.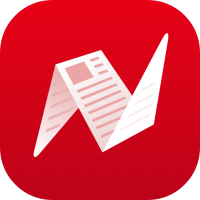 This is original content from NewsBreak's Creator Program. Join today to publish and share your own content.