By Doug Trumm
The Seattle Office of Police Accountability (OPA) has advised that two Seattle police officers should be fired for their role storming the Capitol at the January 6th insurrection and coup attempt. Those officers are Caitlin Rochelle and Alexander Everett, a married couple. Six off-duty Seattle Police Department (SPD) officers went to Washington D.C. for the January 6th insurrection, but OPA Director Andrew Myerberg found that the evidence was inconclusive that the other four had broken the law. In fact, Myerberg defended their right to attend a "political rally," while also lamenting his lack of subpoena powers to dig further into what happened.
"There are a lot of people out there, including in city government, who would disagree," Myerberg said, "but given the officers' First Amendment rights, we can't discipline the officers for being present for a political rally." This political rally just so happened to be an attempt to overturn a democratic election result.
Earlier this year, Interim Police Chief Adrian Diaz said he would fire officers who participated in storming the Capitol, and the two officers' direct supervisors agreed with Myerberg's recommendation to fire the two officers. However, Diaz could still back away from his pledge or run into difficulty getting the firing to stick due to wide latitude police officers have in challenging discipline and firings.
That latitude was widened by the generous terms of the 2018 contract that Mayor Jenny Durkan negotiated with the Seattle Police Officers Guild (SPOG) and that eight of nine Seattle City Councilmembers voted to approve — Kshama Sawant was the no vote. Council President M. Lorena González and Councilmember Teresa Mosqueda have since said they regret their vote, and the MLK Labor Council has expelled SPOG from their ranks and expressed regret for their strident advocacy for a police contract that overturned accountability measures.
"Diaz is now responsible for deciding how to discipline the officers," Publicola's Paul Kiefer wrote. "The department's Discipline Committee—including the officers' direct supervisors and Myerberg himself—has already recommended that Diaz fire both officers, but the chief won't make a decision until the two can plead their case during a disciplinary hearing in August. Everett and Rochelle may also face additional investigations for dishonesty."
The remaining four officers appear to have corroborated their stories to cover for one another. The third officer listed could not prove he was elsewhere when the Capitol was stormed and refused to hand over records, but since the OPA couldn't prove he was inside the Capitol building as it was being ransacked, Myerberg opted against charging him. Much like Mayor Durkan — who faced a scandal stemming from deleting her texts from the time period when the East Precinct was abandoned last year — the officers also just so happened to have a hard time producing their text messages covering this sensitive time period.
Divest SPD, a group of researchers that investigates police misconduct, was the first to identify most of officers who participated in the insurrection, and has argued that the officers' labels in the report likely correspond as follows:
Officer #1: Alexander Everett
Officer #2: Caitlin Rochelle
Officer #3: Jason Marchione
Officer #4: Sgt. Scotty Bach
Officer #5: Vice detective Michael Settle
Officer #6: Jacob Briskey
Divest SPD has detailed most of this bunch as problem officers with long track records of misconduct and excessive force. For example, Briskey is named in five lawsuits that have cost the city more than $500,000 to settle, the group reports, noting a pattern of excessive force and targeting Black people.
A former Seattle police officer, Adley Shepherd, was also at the Capitol riot and apparently met up with two of the SPD officers that the OPA cleared, Kiefer reported. Shepherd is a disgraced officer fired over punching a handcuffed woman during an arrest in 2016. He nearly would have made the seventh officer employed by SPD at the scene if his appeal hadn't been rejected by a Washington State Court of Appeals judge in April, finally ending the legal saga.
While Myerberg argued for restraint in punishing the SPD riot participants who couldn't be shown to have trespassed at the Capitol, some have argued the act of attending the rally itself should be grounds for discipline and perhaps termination. Among them are some Mayoral candidates including González, who said there "should be disciplinary action and accountability for the four other officers who participated in the reprehensible events on January 6."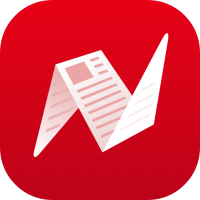 "Six police officers travelled to DC during the 1/6 insurrection and at least 2 Seattle police officers broke the law that day," said Mayoral candidate Colleen Echohawk in a statement. "We have a problem within our ranks of extremism that must be addressed. Engaging in any way with the attempts to dismantle our democracy especially in the blatantly lawless nature we saw shows contempt for our city our nation and our shared values."
Echohawk drew the connection to the 2018 police contract. "Also deeply concerning is the limited investigation by OPA. Critical reforms from the Accountability Ordinance of 2017 were rolled back with the approval of the 2018 contract including the ability of OPA to subpoena records," she said. "One Officer refused to comply with the investigation which could have implications in the investigation of all 6 officers. Two of my opponents voted for this contract which fundamentally altered accountability of our police department."
She also offered a pledge to restore police accountability measures: "As Mayor, I will restore the landmark reforms from the 2017 Accountability Ordinance, hire a chief of police who will actually hold officers accountable for misconduct, and fundamentally change the culture of SPD."
Mayoral candidate Andrew Grant Houston noted he called for the removal of all six police officers more than two months ago and seemed to bristle over candidates jumping on the news and getting the quotes in the various articles published yesterday. "Ironically, I, a mayoral candidate, called for the removal of *all* of the SPD officers who attended the Jan. 6 storming of our nation's capital before our Council President bothered to. TeamAGH called for this *73 days ago*," Houston tweeted, pointing to this press release. Houston is the only Mayoral candidate to stand behind a full 50% defunding of SPD.
The Houston campaign issued a statement arguing that SPOG president Mike Solan, who defended the coup, and Chief Diaz should also be removed: "Ace, and the team at large, called, and continue to call for, the immediate removal of the involved officers and any leadership suppressing the public knowledge of their undemocratic acts. This includes all officers involved, and Mike Solan, President of the Seattle Police Officers Guild (SPOG), and Adrian Diaz, Interim Chief of SPD. Solan (who blamed the storming of the Capitol on Black Lives Matter) and Diaz have both failed to uphold the responsibilities of their positions of leadership."
The issue of police attending the Capitol insurrection and getting involved in other far-right causes extends far beyond Seattle, even if the SPD had the largest contigent of any one department. "At least 31 police officers in 12 states are being scrutinized for attending the Jan. 6 rally, according to the Associated Press," Crosscut's David Kroman reported. "Of those, the Seattle officers make up the largest known contingent. In Chicago, one officer was charged and arrested for participating in the Capitol riot. In Texas, an officer was fired, but not charged."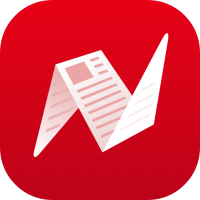 This is original content from NewsBreak's Creator Program. Join today to publish and share your own content.