By Stephen Fesler
Fare hikes are on the way for state ferry riders. Prices could rise 2.5% in October of this year and then be followed by another 2.5% increase in October 2022 under an alternative preferred by the Washington State Transportation Commission (WSTC). State transportation officials need to fill a financial gap in the biennial Washington State Ferries (WSF) budget.
That budget, though partially subsidized by the state, has taken a revenue hit during the pandemic, particularly as walk-on ridership has declined with work from home increasing, leisure travel decreasing, and an emphasis on driving to stay away from other passengers. In 2020 alone, ridership collapsed 41% across the board but was particularly acute with walk-on ridership falling 68%.
The fare change proposals
On Tuesday, the WSTC met to consider fare change alternatives and tentatively select a preferred one. A final decision on a fare change plan is not yet set in stone, but could come in August and seems likely to be the stated preferred alternative selected by the commission.
The Washington State Department of Transportation (WSDOT) developed two revenue neutral options to keep the ferries budget solvent, meeting the requirement to raise an $9.1 million over the funding allocated by the state legislature. Alternative 1 increases vehicle fares and passenger fares alike by 2.5% in October 2021 and then again 2.5% in October 2022. Alternative 2 differs by increasing vehicle fares alone in October 2021 by 3.1% and then by 2.5% in October 2022 for both vehicles and passengers. In essence, walk-on passengers would get a break in fare hikes for 2021 under Alternative 2.
Yet, the WSTC unanimously selected Alternative 1 as the preferred option to move forward with. This was despite the policy reasons that WSDOT cited for choosing Alternative 2 with some commissioners handwaving them away.
What policy says on fares and recent trends
WSDOT's presentation outlined several key policies that the agency is pursuing as WSF moves forward with fare changes. First among these is active transportation ridership. WSDOT specifically noted that the agency wants to "encourage mode shift, especially walk-on and bicycle ridership" as opposed to more car-based ridership that has driven WSF to continually pursue larger vessels. In setting fare rates, the agency has a "CUBE" policy that charges vehicles based upon how much space they consume and Tariff Route Equity policy that generally directs fares to be based upon distance of route. In addition, the agency has a goal of aligning its fare policies with the ORCA pass system as much as possible.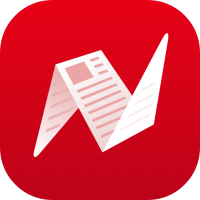 In line with these policies, WSDOT has tried to keep the vehicle-to-passenger fare ratio high and tilted in toward the benefit of walk-on passengers. Over the years through fare changes, this has been very modestly successful, but new general capital surcharges have blunted the policy. As of 2020, the fare ratio was about 3.6:1, meaning that drivers paid $3.60 to every $1 that walk-on passengers paid.
One of the reasons WSDOT argued for the Alternative 2 fare change proposal is that it would help correct the fare ratio trends that have been affected by the capital surcharges. Another reason the department pointed to was that it would further encourage walk-on passengers to come back sooner as the pandemic subsides. On top of this, the agency suggested that the alternative would better manage demand and using the seated capacity of vessels. Ray Deardorf, a WSDOT Senior Planning Manager, even expressly stated, "When looking at agency goals and policies, we have to indicate at least a slight preference for Alternative 2."
Surveyed riders not hot on changes
WSTC did conduct a survey of riders on the fare hike alternatives. Neither alternative was terribly popular — because who wants to pay more for something? — but Alternative 1 did have more support than Alternative 2. In the context of who is riding the ferries right now — mostly people driving — this does make sense, but it doesn't speak for the ridership that will be coming back as the pandemic lifts.
In addition to the fare change proposal, WSDOT recommended changing a state administrative rule on the rideshare vehicle definition and affecting corresponding fares. Regular commuter rideshare vehicles could qualify for a $20 annual permit with three or more passengers instead of five or more passengers. This change would also lower the per passenger fare charged, excluding the driver, to be twice the normal walk-on passenger rate instead four times that rate. Surveyed riders had very mixed and unclear opinions, but the change garnered support from the commission.
Fares need to get in order
To be sure, WSDOT's policy preferences toward walk-on riders are good and it's unfortunate that the commission ignored them. But there are holes that could be plugged to tilt future fare changes and actions in favor of sustainable ridership. The policies could place pollution and climate as a principal consideration with a view toward environmental sustainability.
It's not enough to electrify vessels if vessels and docks are getting bigger to accommodate more cars that harm the environment — and will continue to do so even if electric. A real management of car demand is necessary, which modifying the fare paradigm can help achieve by ratcheting up prices on motorists — especially the most intensively polluting vehicles — and reducing prices for walk-on riders. In tandem with this, WSF could fund local transit service to connect riders to state ferry routes and build in equitable fares like ORCA Lift for low-income riders. And of course, the state legislature could also expedite some of this by using gas tax revenues to further subsidize various aspects of fare reform.
The way walk-on rider fares are headed, they're reaching the point they won't be competitive with Kitsap Transit and King County Metro's fast passenger-only ferries. Something's got to give. The slow path to fixing the vehicle-to-passenger fare ratio is not enough; it has to be dramatically changed now for climate and equity.
If you have comments on the proposal, you can provide feedback to the commission through Friday, July 30th online or via email. A virtual public hearing online will be held on the fare proposal on August 10th at 10am.