By Ananda Kao
Standing atop the infamous 30-foot "Spider Trap," incoming first-year True Becker hit his first-ever buzzer on "American Ninja Warrior" (ANW) Season 13 with Jumbo cheering him on from the sidelines. Becker, better known in the ANW community as "The True Ninja," finished fourth during the second night of the semifinals with a time of 4:44.29. Additionally, he was one of three teenagers that made up the top four spots that night. This is the first season ANW has allowed younger athletes to compete. 
Hailing from Concord, Mass. Becker discovered his passion for ANW in middle school. After watching the show with his friends, they decided to try it out at a local ninja gym in Newton, Mass. Although Becker played many of the traditional sports growing up, none of them clicked for him the way that ANW did.
For some, training for their sport may look like hundreds of grueling hours of lifting in the weight room and running out on the field but for people like Becker, his training is just as fun as competition. ANW has transformed an obstacle course into something that only the top athletes can complete.
"I could talk about this forever," Becker said of his favorite parts of ANW. "First thing is that training is literally playing — I'm getting stronger by playing on obstacle courses, which is awesome … I'm doing obstacles because they're fun and I want to and that's amazing, I don't know many sports that are like that."
To advance his ninja career, Becker's family converted their swing set into a backyard course in order to allow him to train whenever he wanted. Becker also drilled additional studs in his bedroom so he could get in training during the winter months.
In the months leading up to the qualifying rounds, Becker drove three hours round trip to a ninja gym called Vitality in Fall River, Mass. Training with coaches and other ninjas for hours on end at this gym helped prepare him for the season. Additionally, during the offseason, Becker works at a local ninja gym coaching kids.
Becker's journey to the qualifying rounds was far from traditional. After deciding to let a select number of teenagers compete in this year's season, ANW began choosing from those who had competed in previous American Ninja Warrior Jr. competitions. However, Becker had missed the age cutoff to compete in Junior by just a week and therefore was not originally considered.
"My parents were like 'True, just send in an application — what's the worst that happens?,'" Becker said. "And I was like 'Okay, you're right.' So on a Monday right after coming home from work, I sent in an application," Becker said.
This shot in the dark ended up paying off — big time.
"The very, very last day they were giving out calls, I was the second-to-last person they called to be on the show this year," Becker said. "This was a week and a half after I turned in my application, which is kind of crazy — I was so late that I thought I had no chance. It's wild all around and every round I've had that feeling of if I had just decided that one Monday night to not apply, my life would be so different and I'm so glad I did."
His qualifying run started by solving a Rubik's Cube at the starting line. After that, Becker took off and never looked back. He made it all the way to the fifth obstacle, known as "V-Formation," before slipping off one of the pipes. However, he made it far enough, fast enough, in order to qualify for the semifinals.
Becker, like many of the ninjas on the course, had to battle nerves coupled with sweaty hands.
"I wiped my hands on the towel and literally five seconds later — I kid you not — my hands are drenched again," Becker said. 
The nerves kicked in again when he was faced with not only the same obstacles, but an additional four in the semifinals course. However, this time Becker tackled all 10 obstacles to be one of just five finishers that night.
"My biggest fear on the semifinal starting block was that I was going to slip off again and so I think even in the episode you can see me waving my hands in the air to try and air dry them," Becker said. "Honestly before my run, I was really, really scared."
With these ANW experiences under his belt, Becker is ready to take on life at Tufts, where he plans to study mechanical engineering. 
"Tufts honestly really just checked all of the boxes that I needed — it has an amazing engineering facility and is close enough to home," he said. "Also, from what I've heard about the community is that it's a bunch of really smart students who aren't cutthroat about anything. They're willing to support each other, and they're willing to work together instead of just trying to see who can get the better grades. And that's definitely where I want to go."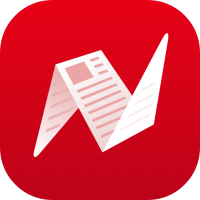 This is original content from NewsBreak's Creator Program. Join today to publish and share your own content.