By Tom Guan
More than 130 Tufts Dining workers ineligible for summer work at the university have been denied their unemployment benefits claims to the Commonwealth of Massachusetts, according to Tricia O'Brien, a service attendant and shop steward at Mugar Café.
Massachusetts law prohibits academic-year employees at educational institutions from receiving unemployment benefits during the summer, so long as they are provided "reasonable assurance" of employment for the next academic year.
Of the 180 Tufts Dining employees who work from September to May, 131 were not offered to work during the summer, according to Patrick Collins, Tufts' executive director of media relations. The university regularly lays off dining employees for the summer, though more employees than usual were laid off this year as a result of the pandemic, O'Brien said.
Director of Dining and Business Services Patti Klos said the university usually has a limited number of summer work opportunities available to dining employees. These opportunities are unguaranteed and offered by seniority, as established in the collective bargaining agreement between the university and the union that represents the dining employees.
The university on May 5 sent a letter to its dining staff informing them of the limited opportunities for employment available this summer.
Christine Tringale, a union shop steward, said the university did not give the workers enough time to seek alternative employment for the summer, as the May 5 letter was sent less than two weeks before dining employees were slated to end their work for the academic year.
"There was nothing that we could do, except apply for unemployment. Because we're unemployed," Tringale said in an interview with the Daily. She said when dining staff apply to receive unemployment benefits from the Commonwealth, they are receiving "absurd responses."
"We're not really sure why Tufts did not prepare us for the limited amount of staff they knew they were going to have due to the pandemic and the lack of in-person learning."
Tringale also said that some workers with long tenures at Tufts and shop stewards with bargaining power were not invited to work for the summer, despite Tufts' agreement to offer positions by seniority.
Workers were able to collect unemployment benefits during the summer last year after the Commonwealth's Department of Unemployment Assistance eased its criteria following the onset of the COVID-19 pandemic.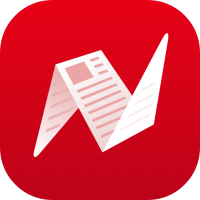 This is original content from NewsBreak's Creator Program. Join today to publish and share your own content.