If you have been missing the Gem Show that comes to town every Spring, you are in luck. The Fall Gem Show is here, starting September 3rd through the 12th. The main showcase is held at the Tucson Expo Center, and other smaller shows and markets are held throughout town.
The main exhibition of the JOGS Tucson Gem & Jewelry Expo does require pre-registration but there are tickets available to those who do not have a buyer registration. This show goes from the 3rd to the 6th. It's open from 10 am to 5 pm. When many people think of the Tucson Gem Show, this is the headlining exhibition they think of. As a note, guests under 9 years old will not be permitted entry for safety precautions. General admission tickets run about $5 with tax, and veterans and military families can get in for free.
If you have never been to one of the gem shows in town, you probably want to know if it is even worth going to. As someone who has been multiple times, I can attest to the excitement and fun it is, even if you aren't buying large quantities of jewelry or gems. Not only can you find designer and fine jewelry at this show, but there are rocks, crystals, beads, tools, and more available to shop as well.
Beyond the main exhibition at the Tucson Expo Center, there is a myriad of shows throughout town that are just as fun! If you don't carry a wholesale license, be sure to check the show list to make sure it is open to the public. While the Gem Show in the Spring is much larger, you can still find some fun things to see.
Head down to Casino Del Sol from September 9th to the 12th to enjoy the Colors of the Stone show. Many artisan jewelers and bead makers are present at this show. It is open to the public, and you can find more than just beads at this expo. Creators come from around the US to showcase their art, jewelry, handmade clothing, and more. Roughly 500 exhibitors are at the Fall show, so you'll have so much to discover!
Beyond shopping for treasures, the Colors of the Stone show also curates a diverse schedule of workshops you can attend to learn a new craft or hone your skills. They do require registration beforehand, so head to this link to sign up and see the schedule.
The Fall Gem Show is the perfect introduction to the larger, more popular show that Tucson hosts every Spring. If you have never attended before, take advantage of the smaller crowds and easier access to get a feel for one of the biggest events Tucson puts on every year.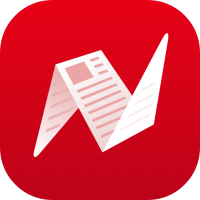 This is original content from NewsBreak's Creator Program. Join today to publish and share your own content.