I think we can all agree that nothing beats the night sky in the desert. Tucson and the surrounding towns have some of the best places for incredible night sky viewing. Most towns, like Marana and Oro Valley, are considered dark sky towns. This means there is less light pollution, which makes stargazing that much better. The Tucson Amateur Astronomy Association (TAAA) is a great organization to get involved with if you want to learn more about astronomy and star-viewing.
I know nothing with any certainty, but the sight of the stars makes me dream. - Vincent Van Gogh
Coming up in September the TAAA is going to be hosting a few virtual and live star viewing events. On September 11th, there will be two live viewing events open to the public. These are fun ways to get you and your family a chance to view the stars, planets, and other amazing heavenly bodies while using high-powered telescopes provided by TAAA members.
They are hosting an event at Agua Caliente Park (located at 12325 East Roger Road) from 7 pm to 9 pm. While it is a free event, you need to register beforehand at this link. This event will give an introduction to the night sky and have telescopes available for celestial viewing. Viewing monitors will be available for no-touch observing. All ages are welcome!
The other viewing party is on the same day and time (September 11th from 7 pm to 9 pm) and will be at the Oracle State Park. Cost is the price to enter the park. The TAAA members will have several telescopes for astronomical viewing available for attendees.  You will observe multiple planets, nebulae, galaxies, stars, and plenty more.  This is a great opportunity to look through a wide variety of telescopes that you may not have access to otherwise.
One of the great things about organizations like the TAAA is that they have educational opportunities as well. They are hosting a Facebook Live event on September 3rd starting at 6:30 pm, where the leader of the Near-Earth Object Surveyor Mission, Dr. Amy Mainzer, will be discussing the NASA mission. This is free to the public and such a cool topic with information coming straight from the mission leader! They are using satellites and infrared telescopes to track and find comets, asteroids, and other space debris that may come into contact with Earth.
The Tucson Amateur Astronomy Association is always having interesting and educational events, so stay up to date on their calendar with Facebook or on their website. Join as a member of the TAAA for $25 a year, with some discounts for students and seniors. They have members-only events and other great educational events ongoing.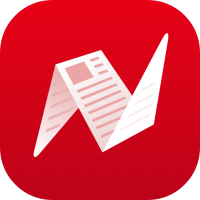 This is original content from NewsBreak's Creator Program. Join today to publish and share your own content.