If you're ready to get out of the house and spend the evening laughing, Dry Bar Comedy is coming to town this week! It has been so hot out this past week and for me, that can drive me a little stir crazy. Get out of the house and have a chuckle at the Rialto Theatre on Thursday (August 26th) night at 7 pm to see a few of the talented, family-friendly comedians from Dry Bar Comedy.
If you are not familiar with Dry Bar Comedy, they are known for their hilarious, family-appropriate comedy shows. Check out their YouTube page for a good sample of what you would be in for. Some people think that family-friendly means juvenile or low-brow. While you won't be hearing crude jokes or harsh language, you can be assured to have a night of laughter that people of all ages will find funny.
Tickets are $24 - $30 a person, depending on seating preference, and there are still a good amount of tickets left to pick up. The show will feature some hilarious comedians, including Shayne Smith, Jay Whittaker, Steve Soelberg, and Alex Velluto. Each of these comedians is super funny in their own way. These shows are always a big hit, and if you have kids who can be hard to entertain, Dry Bar Comedy will be sure to make them and you laugh.
The Dry Bar Comedy tour got its start in downtown Provo, Utah. Wanting great comedians to come through town while keeping their shows clean was the whole idea. The comedy club wanted to have a place that people of all ages could grab some food and listen to some great comedy without worrying about if it was appropriate for their kids or not. Now, professional comedians from around the country come through the club. Some of the most popular acts have joined the Dry Bar Comedy Tour, which is stopping by Tucson this week!
The Rialto Theatre is hosting this great show. The doors open at 7 pm with the show starting at 8 pm. Get there early to grab snacks or something to drink before the main event. The theatre itself is a piece of historic architecture for downtown Tucson. Built in 1920 as a companion building to the Congress Hotel, the Rialto Theatre has seen its fair share of history. So head downtown this week and catch a case of the giggles at the Dry Bar Comedy Tour.
Follow me to see more articles like this.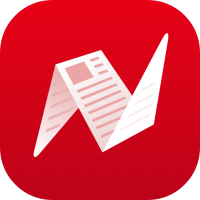 ...
This is original content from NewsBreak's Creator Program. Join today to publish and share your own content.