With temperatures still soaring during the daytime, finding activities to do outdoors can be a challenge. The Reid Park Zoo here in Tucson has been working to alleviate some of the boredom during the summer with their Summer Safari Nights. As summer is coming to a close and the kids are heading back to school, the Zoo is holding two more nights to enjoy at the zoo.
The last two nights will be held on August 7th and 14th from 5:30 pm to 8:30 pm. They both have a theme for the evening, so make sure you're ready for some fun!
August 7th is focused on Saving Endangered Animals with exhibits featuring some of the zoo's endangered residents. The zoo is encouraging guests to wear their favorite sustainable clothing brands or thrift duds to support conservation efforts.
August 14th is all about the elephants. The theme is Happy Herd and All Things Elephants. Dress in grey to show your love for the elephants and enjoy chats with the zookeepers that help raise and tend to the elephants at the zoo. And yes! There is a family of elephants living at the zoo for you and your family to see and learn about.
Both of these Summer Safari Nights include live music and enrichment activities for everyone in your family. They have a carousel to enjoy rides on, food and drink specials, and more fun things to engage you and your little herd while learning about wildlife.
If you're a member of the zoo, you can get into these fun events for free. If you're going for a one time event, adults are $10.50 per person, children 2-14 are $6.50 and seniors get in for $8.50. Memberships start at $37.50 so why not support the local zoo and become a member! These memberships give you unlimited day admission year-round. If you love visiting the zoo and seeing and learning about the animals, a membership is a great deal.
Each of the Summer Safari Nights has the Tucson Recreation and Parks support with their recreation van as well. Enjoy lawn games such as giant Jenga, cornhole, card games, music, and more provided by the Tuscon Rec and Parks.
The zoo features a wide array of animals to see and learn about. The Reid Park Zoo is home to zebras, hyenas, lions, giraffes, large cat species, monkeys, flamingos, and much more. You may not have realized such a wonderful treasure was in your backyard! The zoo is located off of 22nd Ave in between Alvernon and Country Club Road at 3400 E Zoo Court.
As it will still be warm out, bring some water with you to stay hydrated. There are touchless water bottle filling stations around the zoo, so bring your own bottle to keep up with the heat. Bring your mask, as the zoo is still requiring them for all guests. Social distancing is still being encouraged.
Come down to the zoo for the last two nights of Summer Safari Nights and enjoy the festivities to end out the summer.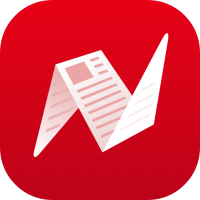 This is original content from NewsBreak's Creator Program. Join today to publish and share your own content.