This past week has been a welcome respite from the heat with lower temperatures and rain in many dry areas. When it comes to the rainy season, you'd think allergens would have lower counts and sufferers would get a break from their hay fever. Well, after speaking with allergists and specialists in the area, it turns out that the desert is no respecter of persons when it comes to allergies.
If you traditionally suffer from allergies outside of the desert, you may have thought the dry, arid climate of Tucson would lead to less intense allergy symptoms. Unfortunately, there are many different triggers in the desert for those who have sensitive systems.
Let's start with the rain. According to the Adult & Pediatric Allergy Associates, located in Phoenix, notes that mold can be a big source of allergy symptoms. In the desert, mold typically is dried into the dirt, only to be released into the air when the rains come. As the dirt gets watered down, it loosens up and molds become airborne. The Desert Center for Allergy and Chest Diseases said regarding monsoon season that the wind and humidity caused by these storms can stir things up as well.
"In addition, here in Arizona, our Monsoon season can cause more windy days and higher humidity than we are used to. This can mean heightened allergy symptoms because wind can carry the pollen from ragweed, grasses, and trees up to 100 miles from its source. The higher humidity increases mold exposure and indoor dust mite allergens." - Desert Center for Allergy and Chest Diseases
Beyond mold, there is a myriad of other allergy triggers in the area. Pollen from trees and plants begin to flourish after rains, which kick up many sufferers' symptoms. Ragweed, grass, and other trees give off large amounts of pollen after the rains and ramp up the production of pollen in the beginning of the fall months. If things dry out, dust can become an issue, especially during dust storms and high winds.
What Can You Do?
To fight off the allergies, start by making an appointment with a local allergy clinic. Tucson has a wealth of great physicians and specialists who can help ease your symptoms. They can help you figure out if a daily preventative medication such as Allegra or Zyrtec may work for you, or if something more like a course of allergy shots could be beneficial.
As someone who has tried the allergy desensitization shots, I can tell you that it's worth it in the long run to try them. I have personally suffered from severe environmental allergies for years and doing the shots for a number of years greatly reduced the severity of my symptoms. It's certainly something to consider with your doctor.
Beyond medical intervention, make sure to switch your air filters in your home every few months. Possibly invest in an air purifier. Keep shoes and jackets out of your main living areas to avoid allergy triggers from getting into your home. Wash your hands regularly (just as a general rule of living) and avoid touching your eyes and face if you've come into contact with allergy triggers.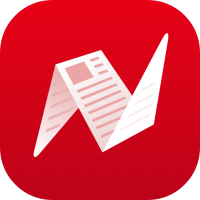 This is original content from NewsBreak's Creator Program. Join today to publish and share your own content.