As the state of Arizona is opening back up, more towns and cities are gearing up for the holiday weekend. One of the cities planning a great event is Oro Valley. Think of this show as a great option if you're wanting to see some incredible fireworks without having to deal with crowds.
As opposed to other events around town that are offering food, activities, and crowds, the town of Oro Valley is going in a little bit of a different direction. Beginning at 9 pm, Oro Valley will put on a spectacular fireworks show. These will be launched from the park on Naranja Park (810 W. Naranja Dr) and will go for roughly 30 minutes.
There is no in-person event taking place, so you can stay home, grill some delicious bbq and enjoy the fireworks from home. The actually fireworks are going to be bigger than usual, which means you will be able to see the show from further away. Because of the size of the show, the park will be closed, so the city urges you to not head to the actual park for the show.
If you plan on doing a picnic or have a day at the park, the Naranja Park will be closed all day on the 4th to have time for the firework crews to set up. Instead, opt for one of the nearby parks for daytime activities and viewing. Close by parks include Copper Creek Park, Misterbee Park, or the beautiful Canada Del Oro Riverfront Park. These parks offer playgrounds, shade, and picnic tables for you and your family to enjoy while you wait for the fireworks.
If you don't feel like heading outdoors, the city of Oro Valley will be live streaming the entire show via their Facebook Page. Letting the city take care of the fireworks is the safest way to enjoy the celebrations. Even with the recent rain, conditions are really dry. Leave the fireworks up to the professionals and enjoy some fun fireworks for the 4th of July.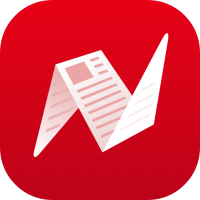 This is original content from NewsBreak's Creator Program. Join today to publish and share your own content.