The 4th of July is next weekend and many of us are looking forward to having an extra day off from work to celebrate. When Independence Day rolls around we often want to light up sparklers, shoot off bright fireworks, and throw some ground spinners in for good measure. With the unprecedented drought occurring throughout the Western United States, this year may not be the best time to start lighting things on fire. Instead of running the risk of creating a wildfire (and making the entire state of Arizona give you major side-eye), here are some other great alternative events and ideas for Pima County residents to do to celebrate safely.
Leave It To the Pros
There is nothing better than a good firework show on Independence Day. Instead of literally burning through your hard-earned cash, leave the show up to the professionals. There are a bunch of great shows happening around the city for you and your family to enjoy. The city of Tucson is putting a show on "A" Mountain on July 4th. Parking is at the Tucson Convention Center, which opens at 7:15 pm, with the fireworks beginning at 9 pm.
If you're on the south side of town, head to Sahuarita Lake Park on Saturday, July 3rd for music, food trucks, and fireworks. The festivities start at 6 pm and fireworks are scheduled for 8:30 pm. They suggest bringing your own chairs and blanket for the show. Leave the alcohol, dogs, and smoking at home as they are prohibited at this event. Come out and enjoy a Saturday evening celebrating Independence Day.
Cool Off at the Pool
The weather is forecasted to be in the mid-'90s for the weekend of the 4th. While it's not the scorching heat we are used to in Southern Arizona, it still makes for a great day at the pool. Head to one of the many city or Pima county pools to cool off. Check out my full article here with details of a number of great pools that you can take the family out to.
Head For The Hills
If Independence Day has you yearning for the great outdoors, why not head up to Mt. Lemmon for the day? It typically runs 10 to 20 degrees cooler on any given day, and there are so many fun things to do up on top of the mountains. While fireworks are banned on the mountain, you won't notice there aren't any as you spend the day hiking in the gorgeous forests, eating piles of ice cream at the Cookie Cabin, perusing souvenirs at the General Store, or set up camp for a night under the stars.
Stay In And Watch A Movie
Instead of heading out to the heat and crowds, stay in and watch a classic. My husband and I love watching Independence Day every 4th of July weekend. Watch the original and feel the unity of America kick some extra-terrestrial booty. Catch a Netflix documentary or a patriotic comedy like Parks and Recreation. Keep the fireworks to the screen instead of risking property or personal damage from fireworks or sparklers. It's too dry to worry about an errant spark getting out of hand.
Play it safe this upcoming 4th of July weekend and leave the pyrotechnics to the professionals.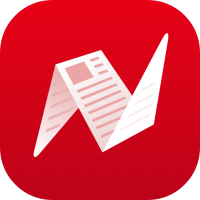 This is original content from NewsBreak's Creator Program. Join today to publish and share your own content.