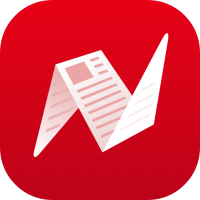 "Expensive skincare is a waste."
"Budget-friendly skincare is just full of filler."
"You pay for what you get"
These are a few of the opinions you will hear from the skincare crowd when it comes to buying luxury skincare versus drug store brands. When it comes to buying skincare, is pricier the better option? Or is it a better value to get mid-range and drug store brands? Let's take a deep dive into the value of skincare.
There are a lot of reasons something as simple as a facial moisturizer can vary in price from the affordable $15 all the way up to $1500 (and beyond!). Price may not always reflect efficacy, or how well something will work. Marketing, branding, packaging, and patented ingredients can all drive the price of these skincare products through the roof.
Let's start with ingredients.
Many expensive skincare brands claim they have better results or higher quality ingredients. Often brands will make proprietary blends of ingredients and then patent and trademark those blends. You'll be paying for exclusivity with these types of products.
Ingredient concentration is another part of the price equation. If a product has a higher concentration of an ingredient, it will obviously cost more. When looking at an ingredient list, see how high up the active ingredient is on the list. The higher up, the higher concentration.
Often you'll read marketing that notes that their products do not contain "filler" or extraneous ingredients.
According to cosmetic chemist Stephen Alain Ko, "there is no standard definition of filler and it seems to change from brand to brand, and from formula to formula." The problem with the idea of filler in skincare is that without inert ingredients, you may get too much of an ingredient. Some ingredients are just not made for skin in high concentrations.
When it comes to ingredients, knowing what ingredients work for you can help you make informed decisions.
On to packaging.
Let's talk about ingredients for one more second, specifically, Vitamin C. Did you know that Vitamin C in skincare can oxidize when exposed to sunlight, making it less effective? Well, more expensive packaging can help stave off that process. Often an ingredient has specific needs to maintain its molecular structure, so airless pumps need to be used. These types of pumps aren't cheap.
Beyond the utility of packaging, there is the form. Plastic is cheaper than glass. But glass packaging is often easier to recycle. Does the company use a generic bottle or one made specifically for that brand? Custom packaging can drive the cost of a product up as well.
And then there is marketing.
If we are all honest with ourselves, we'd admit that a prettier, more luxurious looking package is more enticing than the generic, bland option. The biggest part of any product cost is going to be the marketing involved in promoting the product. When you look at brands like La Mer, Omorovicza, or Charlotte Tilbury, you'll find much of the price lies in the brand's ability to market itself as a luxury line. Are these brands spectacularly more effective than their less expensive counterparts? Probably not, but much of the hype and marketing around these lines help contribute to their ability to charge $325 for a simple moisturizer.
Ultimately, if a product works for you, and you're more inclined to use it consistently if it is from a luxury brand, no harm no foul. Everyone's skin reacts differently to ingredients, different concentrations, and formulations. If your skin tolerates products that happen to cost more, and it's not breaking the bank, go for what works for you!
Here are a few recommendations of high-end, and less expensive options for your most needed skincare products.
Moisturizers:
SAVE: Sephora Collection All-Day Hydrator ($17): A skincare secret is that Sephora's line is mirrored off the formulations of high-end brands from France. I love this moisturizer for Vitamin E and C, and the Hyaluronic acid content. A great all-day hydrator that doesn't break the bank.
SPEND: The True Cream – Moisturizing Bomb by belif ($38 for 50ml): A k-beauty staple, this moisturizer is a great mid-line cream that calms skin while hydrating intensely. It doesn't have any fragrances, or other irritating ingredients so it's a great choice for sensitive skin.
SPLURGE: La Mer Crème de la Mer Moisturizer ($510): Containing the "Miracle Broth" this moisturizer has a patented blend of seaweed and other anti-oxidants to heal and hydrate the skin. This moisturizer is beloved by many celebrities and is a highly-regarded skincare brand.
Cleansers:
SAVE: The Inkey List Oat Cleansing Balm ($9.99): This cleanser is a balm that picks up dirt, makeup, and oil and washes it away without stripping the skin or causing irritation. It's a thicker cleanser, as it's a balm, than most people are used to. You put it on dry skin and the heat from your body melts it into the skin. Rinse off with water and it washes away cleanly.
SPEND: Youth to the People Superfood Cleanser ($36): A gentle everyday cleanser, this comes in a glass jar and is beloved by many. It is infused with Kale, Spinach, and Green Tea as anti-oxidants to heal the skin while cleansing. It is a great cleanser for normal or dry skin.
SPLURGE: Omorvicza Moor Cream Cleanser ($82): This is a unique cleanser in that it includes moor mud to purify the skin, while the other ingredients hydrate and cleanse. Many who use it attest to its purifying properties and calming agents.
Serums:
SAVE: The Ordinary's Buffet Serum ($14.80): Serums do a myriad of things, but the Buffet serum has a combination of peptides and amino acids to combat skin damage and aging. It includes hyaluronic acid, which is a staple of skincare lover's kits.
SPEND: Caudalie Vinoperfect Anti Dark Spot Serum ($79): Due to the patented ingredient, Viniferine, this does run a little higher in price. Caudalie harnesses the power of grape and vineyards to turn back the clock. This serum fades dark spots and corrects discoloration issues on the skin without causing irritation.
SPLURGE: AMOREPACIFIC Youth Revolution Vitamin C Radiance Concentrator ($250): Vitamin C serums can really range in price, and this one hits the top of the list. The active ingredient is Vitamin C, but does include other proprietary ingredients and blends of Green Tea and White Peony. Users report that it isn't sticky like other formulations, and does have good efficacy.
Regardless of how much you spend, the one thing that will really make the biggest difference in your skin is Consistency. Use your products and complete your routines every night and you'll see a major difference in the health of your skin.