Hawaii. It's a tropical oasis in the middle of the Pacific Ocean and on most people's bucket list to visit. I visit the islands every six months to unwind and relax. Every time I visit I always end up finding local beauty brands that have figured out how to harness the power of the flora and fauna of the island.
Due to its isolated location, the Hawaiian islands developed a bio-diversity unmatched on the Earth. There are plants and animals found only on the islands. Those rare botanicals are part of some great beauty lines. Ingredients from plumeria, pikake, koke'e, and fruit nectars are interwoven into these beauty lines, giving incredibly gently and effective boots to these tropical skincare lines.
Here are a few stand out brands:
Pronounce Mah-Lee-Aye, meaning calm and tranquil, this brand was founded on the Garden Island of Kauai. Malie harnesses the power of Hawaiian Hydrosols from the floral waters of the islands' many flowers. I was introduced to this brand many years ago with their Koke'e Body Cream. The Koke'e scent is an earthier scent that pulls from the native maile vine and is mixed with pineapple. It's a hydrating and soothing body cream.
They carry a myriad of scents from Mango, Hibiscus, and Plumeria. The brand has grown to incorporate body care, hair care, and most recently skincare.
Their Botany Beauty line is a skincare line that truly harnesses the healing powers of the island flora. This line includes a clay face mask, eye cream, luxurious serum, and hydrating toner. They may have started in Kauai, Hawaii, but this is a brand to watch for world-wide growth. Not only do their products smell amazing, but they also leave your skin nourished and hydrated.
I could write a whole article devoted to why I love Mahalo Skin Care. The products have high-quality ingredients sourced from the island of the Pacific Ocean. There are hydrosols and island botanicals infused into these products.
This line can be a bit more expensive, but that is because of the high quality of the products. They're made in small batches to ensure the ingredients perform at their highest efficacy. Each product is made in their private studio by hand and mostly created in batches of 30 products at a time. The bottling is glass and bamboo, which is simply stunning.
One of my personal favorites from this brand includes the Hawaiian Hydration Serum. It is a hydrating, soothing, smoothing, lifting, and brightening serum. It includes hibiscus, jasmine, sandalwood with tiny gold particles and ceramides to lock moisture into the skin. It is a truly luxurious experience using this line. You'll see results and have a calming, centering experience by using this line.
Best described as skin food, this skincare line is a luxurious way to feed your skin. The ingredients for Pure Mana are grown and harvested on a family farm located on the Big Island of Hawaii. They plant, pick, process, and refine the ingredients all in the same location. I love the care and love that goes into making these skincare products.
I have been using the Radiant Glow body oil, which is full of macadamia, avocado, and kukui oils. These are nutrient-rich oils that help restore moisture and radiance to the skin.
It has a warm cinnamon floral scent that I really love. It's not overpowering but leaves a nice subtle scent. It's an unexpected find for me. I have incorporated this oil into my daily skincare regimen, and it shows. My arms and legs are much more hydrated and show less irritation when I use these oils in my skincare routine.
Leahlani Skincare is another brand created on the Garden Island of Kauai. The founder, Leah Klasovsky, suffered from cystic acne and worked to find something that could help her skin. Instead of finding something, she created this skincare line. It is infused with local Hawaiian ingredients and includes honey cultivated on the islands. The products are made by hand on the island of Kauai and shipped out across the country.
I find the Mermaid Mask to be one of my favorites to mask with. It has spirulina, sea clay, and organic honey. Every time I use this gorgeous green mask my skin sings with joy. It gives hydration, nutrients, and amino acids to the skin to give it a refreshing glow. If I'm experiencing redness, this mask always calms it down.
Leahlani Skincare has facial oils, cleansers, masks, moisturizers, and more to meet your skin's individual needs. The Bless Balm is another fabulous choice from this brand. It smells incredible and I call it the Windex of skincare because you can use it on everything. Dry lips? Bless Balm. Cracked hands? Bless Balm. Wrinkles around the eyes? Bless Balm. It does everything.
Lau Botanicals is a fairly new skincare line from Kauai. I couldn't be more excited to see where the future takes them. I was able to try their entire line of oils and their healing propolis balm. This brand is a big proponent of preserving and restoring Hawaiian culture. The brand makes everything in small batches and by hand, ensuring the products are fresh and at their peak of effectiveness.
While vacationing a few years ago on the islands, my mom had a weird reaction to sunburn on her lips. The Healing Propolis Balm the ONLY thing she could put on to help calm the inflammation. Everything else only made it worse. It has bee propolis, which is known to be anti-biotic, anti-inflammatory, and anti-oxidant. The propolis mixed with other oils makes this a great everyday balm.
Lau Botanicals also carries a very unique product called the Herbal Hair Rinse. It comes with loose tea leaves and dried flowers, together with a bamboo strainer. You pour boiling water over the mixture and then rinse your hair with the strained water. It leaves your scalp and hair nourished and hydrated. It's a luxe way to treat your hair and has an incredible floral scent to it also.
One thing each of these brands has in common is their love and respect for the island's bounteous flora and fauna. They each have a unique way of harnessing the local ingredients to make some incredible skincare. The ingredients are unique, diverse, and nourishing. The islands of Hawaii are a treasure trove of skincare and beauty, and these brands have helped to share that with the world.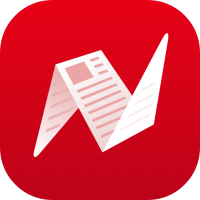 *Photos by The Savvy Reeder*