We all have that friend who can be impossible to shop for. They seem to have everything, and when gifting season comes around, a great gift idea is nowhere to be found.
Instead of yet another gift card or ugly socks, try a subscription box!
Subscription boxes come in an assortment of prices, styles, and themes. By gifting a subscription box, you're really giving the gift of surprises. Don't we all love a great surprise? Instead of a one-time gift, they will be reminded of you every month when their box arrives!
So what are some of the best boxes for our dear family and friends?
For the beauty lover
BoxyCharm is quickly growing to the top spot of beauty subscription boxes. There are multiple tiers you can get, so there's a box for every budget. The not-so-basic box has 5 full-size beauty products for $25 a month. It is always an incredible deal, and they feature great brands! If your beauty lover wants even more, they can upgrade to the Premium box for $35 a month.
Beyond the Premium level, there is a Luxe tier. Every three months, for an additional $25, BoxyCharm will send an additional 8 full-size products in addition to the base box. For someone who loves beauty and makeup, this set of boxes is an incredible deal. Often the boxes add up to valuing more than $500! What an exciting gift.
(Photo by The Savvy Reeder)
Another great beauty box is the Ipsy Glam Bag. This subscription is $12 a month and comes with a mixture of sample sizes and sometimes a full size. It always comes with a little makeup bag also. A great introductory box. Ipsy also offers additional tiers that members can upgrade to.
Ipsy's Glam Bag Plus gives you 5 full-size beauty products for $25 a month, which is a great deal. They offer Glam Bag Ultimate as well. It's very similar to the BoxyCharm Luxe, except that Ipsy's Ultimate is $50 a month. This comes with 8 full-size products and a few deluxe sample sizes.
Both of these beauty boxes are a great way to gift high-end makeup and skincare without breaking the bank.
For the fashionable man
The Gentleman's Box is $29 a month and comes with a great assortment of men's lifestyle accessories, typically valued at around $200. Ties, socks, money clips, and grooming supplies are all found in this great box. This box is a great way to help a busy man add some modern details and touches to his wardrobe.
For a more luxe experience, The Gentleman's Box has a premium subscription that is quarterly and runs about $100. This box has more accessories, such as backpacks, watches, bar-tending, and outdoor items.
(Photo courtesy of Getty Images Pro)
The SprezzaBox is similarly curated as it delivers modern accessories and great outfit touches that can be hard to find. At $28 a month, it gives a great deal and offers its recipient a reason to dress up as the dapper gentleman he knows he is.
SprezzaBox comes in different themes. They have a Prepster box for the more country-club men in your life. Or you can opt for the survivor themed box, for the outdoorsy kind of guy. These boxes come with fun socks, grooming products, ties, and lapel pins. So many of these things are items that your guy might not think of buying for himself.
Beyond these boxes being great holiday gifts, they also can be fun thank you gifts for the groomsmen in your life.
For the book lover
I can't talk books without talking about the Book of The Month club. It gives you a choice from five hardcover books to read for the month, with the ability to add on extra books for the especially voracious readers out there. It runs $15 a month. This subscription includes the ability to pause or skip a month if the book doesn't interest you.
For the young adult reader, OwlCrate is a wonderful option. At $30 a month, it delivers a young adult book with a mixture of themed items to enhance the experience. It really creates an immersive experience for your young, eager readers. Often it comes with some small home goods, pins, and other fun accessories to follow the theme that month.
OwlCrate also has a Jr. edition for those younger readers. This is a fun way to help a younger reader strengthen their reading skills while having some fun with it. The Jr. box comes with a middle-grade novel that includes a signed bookplate by the author. Sometimes the box even includes a second book!
The *Extra* hard to shop for
When all else fails, you can't go wrong with gifting her a FitFabFun box. It runs $50 a quarter and delivers a mixture of home, beauty, and health-focused products that anyone would love. They always deliver a fabulous curation of candles, blankets, skincare, and more. The subscriber gets to choose some of the items every quarter and there are plenty of add-ons that can make the box even more personalized.
The Pet Lover
As a dog owner, I personally love Bark Box. My dogs love it even more. It's $35 a month and comes with an assortment of toys and treats centered around a theme. One month it was Shakespeare themed, with little scrolls and squirrels dressed as knights. All of the toys are dog friendly and are surprisingly tough.
I have two Labradors, and they just love it when this box arrives. If you have friends with a dog, or two, this box will be a delight to both the owner and their pups! And if the entire box doesn't seem like a good choice, you can purchase the toys from their BarkShop.
Subscription boxes can make great gifts!
Beyond the boxes listed here, there are so many more out there to choose from. There are tea subscriptions, astrology themed boxes, and wine clubs. There's Sock of the Month, designer clothing rentals, and boxes for foodies. Whatever you decide on, you'll be giving the gift of surprise and delight! Your gift recipient will not only enjoy the gift every month, but they'll be reminded of your generosity each time they receive it.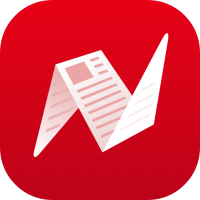 *(Header by My Subscription Addiction)