On Wednesday, Twitter unlocked the account of a Just the News reporter after the Centers for Disease Control and Prevention said the COVID-19 tweet was indeed accurate.
Reporter Gerg Piper tweeted on Tuesday night stating a medical fact. It was initially tagged misinformation by Twitter and consequently led to the locking of Piper's account - "Vaccines are not safe for everyone."
He narrated to Just The News on how he appealed to the suspension but Twitter wasn't still allowing him use direct messages as it promised. It told him to delete the tweet for his 12-hour lockdown to begin.
On Wednesday, Tom Skinner, CDC spokesman confirmed that the tweet was in line with the agency's guidance as to what some persons face on receiving the vaccine.
"If you have had a severe allergic reaction (anaphylaxis) or an immediate allergic reaction, even if it was not severe, to any ingredient in an mRNA COVID-19 vaccine (such as polyethylene glycol), you should not get an mRNA COVID-19 vaccine," he told Just the News.
Piper's tweet has been said to be backed up by CDC guidance, which provides that "some people should wait before getting them or some should not get certain vaccines."
Twitter has not responded to the request for a comment on what appeared to be a shut-out for tweeting a medical fact backed up by the CDC.
Earlier on the company vowed to fight what it tagged "vaccine misinformation" on its site.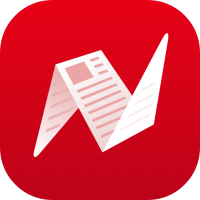 This is original content from NewsBreak's Creator Program. Join today to publish and share your own content.