House Republicans of the United States released an addendum to their report released last year, Origins of COVID-19 (pdf)  which posited that innumerable and cogent evidence points to a leak from a Chinese lab as the source of the outbreak of the virus.
The addendum (pdf) report was released on Aug. 2 by Rep. Michael McCaul (R-Texas), the top Republican on the House Foreign Affairs Committee. It was however, authored by the panel's Republican staff.
"As we continue to investigate the origins of the COVID-19 pandemic, I believe it's high time to completely dismissed the wet market as the origin of the outbreak of the coronavirus. Instead, as this report presents, a preponderance of the evidence proves that all roads lead to the WIV," McCaul firmly posited in the statement. By so doing, referring to the Wuhan Institute of Virology (WIV), the only lab at the center of the controversy over the origins of the CCP (Chinese Communist Party) virus, as the root cause of  the disease COVID-19.
The addendum cited several pieces of evidence supporting the fact that the virus leaked from the Wuhan lab, pointing out actions by Chinese officials and scientists at the WIV to "hide " the type of research being conducted at the lab. It also referenced what it tagged to as new and under-reported information about the low standard of safety protocols at the Wuhan lab.
Chinese officials have vehemently opposed the notion that the coronavirus came from a lab and have averred it made a natural jump from mammals, animals to humans. 
Consequently, the WHO has called for a an in-depth probe into the origin of the virus.
Again, in May, President Joe Biden asked the U.S. intelligence officials to investigate in the origins of the virus, including the possibility of a lab leak. And they are to report their findings in 90 days.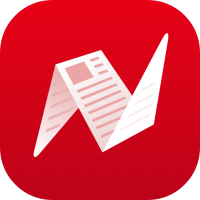 This is original content from NewsBreak's Creator Program. Join today to publish and share your own content.