Simone Biles, an American gymnast said she abruptly quitted competing during the women's gymnastics team final because she was dealing with some mental trauma.
Biles, addressing reporters after the Russians won the USA, said she "just felt like it would be a little bit better to take a back seat, to work on her mindfulness."
Biles also said she has no physical injury, despite the report from Team USA earlier that she was out due to "a medical issue, a foot injury."
"That's why I took a step back because I didn't want to do something silly out there and get injured," she said, tagging the Olympics "really stressful."
"We had a workout this morning. It went okay. And then just that five and a half hour wait or something, I was just like shaking, could barely nap. I've just never felt like this going into a competition before and I tried to go out here and have fun and warmup in the back went a little bit better. But then once I came out here, I was like, 'No, mental is not there.' So I just need to let the girls do it and focus on myself," she said at the post-competition press conference.
Jordan Chiles, 20 took the place of Biles, 24.
The abrupt decision to quit despite no injuries has proved divisive, drawing some support and some criticism.
Michael Phelps, Olympic swimming legend, who has been candid about his own struggles with depression, said he knows how Biles feels.
"We carry a lot of things, a lot of weight on our shoulders," Phelps explained in an interview with NBC News. "And it's challenging, especially when we have the lights on us and all of these expectations that are being thrown on top of us."
Biles still has a series of individual events on the slate. She has not yet decided whether she would participate in them.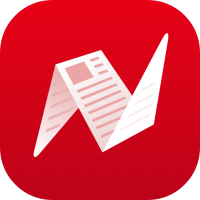 This is original content from NewsBreak's Creator Program. Join today to publish and share your own content.