A list of forty one names has been released as names of candidate qualified for the oncoming September's special recall election to formally oust the sitting Gov. Gavin Newsom.
This preliminary list (pdf) was published on the day, July 17 and will be followed by a final, certified list to be released on July 21. On the preliminary list are twenty-one (21)Republicans, nine (9) independents, eight (8) Democrats, two (2) Green Party members and one (1) Libertarian. A name noticed not to be on the list is that of GOP Larry Elder. He is also an author and contributor to The Epoch Times and he joined the race on July 12.
He shared the letter from Secretary of State, California, Shirley Weber noting he wasn't qualified as a candidate due to "incomplete redacted and/or unredacted income tax returns." In a release, he said his campaign issued "over two hundred pages of five years of tax returns," while in another statement, he has "adhered with all requirements to be a duly qualified candidate."
"Politicians know I'm the only candidate who will beat Gavin Newsom—and that's why they don't want me on the ballot," he wrote, accusing the elections officials of "using shenanigans which they had made to obstruct the doors to the position of the Governor's Office, to properly ensure they continue to stay in power."
Elder firmly added that, if the Secretary of State does not upturn the decision to exclude him from the list of qualified candidates, he may take a drastic step.
A campaign spokeswoman of Elder, Ying Ma said in a release to The Associated Press that she expects his name to be on the final list, adding that the campaign submitted every document required by the Secretary of State and the Los Angeles County Registrar.
Sept. 14 has been announced as the date for the recall of the election earlier this month by Lt. Gov. Eleni Kounalakis, a Democrat. He also posited that the election would cost not less than $276 million.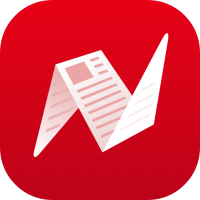 This is original content from NewsBreak's Creator Program. Join today to publish and share your own content.